How to Buy and Resell Condos for Profit
by Boris Dzhingarov on Feb 26, 2018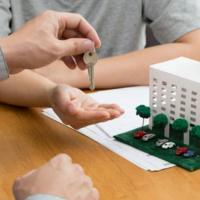 Flipping condos can be a rewarding venture if you learn how to do it right. It basically involves buying condominiums at a discounted price and reselling them at a higher price. If you play your cards right, you can resell a condo at a price higher than the prevailing market price. However, there is the possibility that you could make a loss if you overlook some issues when buying and renovating condos. Here are some tips to help you make your flipping business profitable.
1. Estimate the Cost of Renovations
When choosing a condo to buy and resell, conduct a thorough inspection and estimate the cost of renovations required. Inspect the kitchen, bathrooms, and plumbing in the condominium. These areas account for the most expensive renovations and repairs on any property.
In addition, potential buyers will head straight to the kitchen and bathrooms when inspecting the condo on sale. You cannot compromise on the quality of materials used in these areas. Check the latest trends in designing kitchens and bathrooms to make your condo more attractive. Find ways to minimize the cost of renovations because buyers will not necessarily pay more for a completely remodeled kitchen or bathroom. Prioritize condos with lower costs of renovations.
2. Use Hardwood Floors
Hardwood floors appear on top of the list of the features that buyers consider when buying a residential property. The floors eliminate the need for carpets, which are expensive to buy and maintain.
Chances are that you will buy a condo with a different type of flooring. Invest part of your resources in hardwood flooring. Some sellers opt to laminate instead of incurring the cost of hardwood floors. The truth is that buyers can quickly spot cheap floors even before inspecting other parts of the house. Go the extra mile and change all the floors where possible. Your condos will always stand out to buyers even when some features or designs are outdated.
3. Invest in Proper Lighting
The lighting in all the rooms is another top consideration for buyers when comparing condos for sale. No one wants to live in a dull condo, especially when they have so many other options in the market, and proper lighting can dramatically change the look of any room.
You may find condos in a good condition that can give you high profits but with small windows. The location of the windows may also make some rooms appear dull. If you find out that you'll need many light fixtures to light up a condo, consider investing in floor lamps or wall-mounted lights. Having lampshades everywhere will make the condo appear congested and cheap.
If you want to make high profits out of flipping condos, think about the features that buyers consider when choosing a house. The lighting, flooring, bathrooms, plumbing, and kitchens come on top of the list. Invest in these areas and use modern designs when remodeling each condo. Use the same features to pick the right condos to buy and resell.