Glossary of Real Estate Terms T - U
by 411 on Mar 3, 2022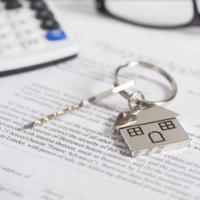 A B C D E F G H I J K L M N O P Q R S T U V W X Y Z
Tax deed. The instrument is used to convey legal title to a property sold by a governmental unit for nonpayment of taxes.
Tax-stop clause. A clause in a lease provides that the lessee will pay any increase in taxes over a base or an initial year's taxes.
Tenancy by the entirety. The joint ownership, recognized in some states, of property acquired by husband and wife during marriage. On the death of one spouse, the survivor becomes the owner of the property.
Tenant. One who has possession of real estate; an occupant, not necessarily a renter; the lessee under a lease. The estate or interest held is called a tenancy.
Time-share. Estate or use interest in real property for a designated time period each year.
Title. The evidence of a person's right to the ownership and possession of the land.
Topography. Surface features of land; elevation, ridges, slope, contour.
Trade fixtures. Articles of personal property installed by a commercial tenant under the terms of a lease. Trade fixtures are removable by the tenant before the lease expires and are not true fixtures.
Triple net lease. (See net lease)
Trust. A fiduciary arrangement whereby property is conveyed to a person or an institution, called a trustee, to be held and administered on behalf of another person or entity, called a beneficiary. The one who conveys the trust is called the truster.
Trust deed. An instrument used to create a mortgage lien by which the borrower conveys title to a trustee, who holds it as security for the benefit of the note holder (the lender); also called a deed of trust.
Trustee. The holder of bare legal title in a deed of a trust loan transaction.
Truster. The borrower in a deed of a trust loan transaction.
Underimprovement. An improvement that is less than a property's highest and best use.
Uniform Standards Of Professional Appraisal Practice (USPAP). Minimal criteria for appraisal competency promulgated by the Appraisal Foundation at the direction of Congress, to be applied to appraisals that require the services of a state-licensed or certified appraiser.
Unit-in-place method. A method for finding the reproduction cost of a building in which the construction cost per square foot of each part of the subject building (including material, labor, overhead, and builder's profit) is multiplied by the number of square feet of the component part in the subject building.
Use-value. The value of a property is designed to fit the specific requirements of the owner but that would have little or no use to another owner. Also referred to as value-in-use.
Usury. Charging interest over the maximum legal rate.
Vacancy and collection losses. (See allowance for vacancy and collection losses)
Valuation principles. Factors that affect market value, such as the principle of substitution, highest and best use, supply and demand, conformity, contribution, increasing and decreasing returns, competition, change, stage of life cycle, anticipation, externalities, balance, surplus productivity, opportunity cost, and theory of distribution.
Value. The power of a good or service to command other goods or services in exchange; the present worth of future rights to income and benefits arising from ownership.
Value in exchange. The value of goods and services in exchange for other goods and services, or money, in the marketplace; an economic concept of market value.
VA mortgage. A mortgage loan on the approved property made to a qualified veteran by an authorized lender and guaranteed by the Department of Veterans Affairs to limit possible loss by the lender.
Variance. (See zoning variance)
Variate. In statistics, an individual thing, person, or other entity.
Vendee. Buyer.
Vendor. Seller.
Warranty deed. A deed in which the grantor fully warrants good clear title to the property.
Yield. The income produced by an investment. Usually used to refer to equity investments.
Yield capitalization. The method used to estimate value from annual net operating income by applying a capitalization rate derived by analyzing each of the rate's component parts to provide both return on and return of the investment.
Zoning. Municipal or county regulation of land use within designated districts or zones. Zoning is an application of a state's police power to regulate private activity by enacting laws that benefit public health, safety, and general welfare. Zoning may affect the use of the land, lot sizes, type of structure permitted, building heights, setbacks, and density.
Zoning ordinance. Regulation of the character and use of the property by a municipality or other government Entity through the exercise of its police power.
Zoning variance. An exemption from a zoning ordinance or regulation permitting a structure or use that would not otherwise be allowed.
A B C D E F G H I J K L M N O P Q R S T U V W X Y Z
ms.html#y">Y
Z