6 Reasons Why Your House Is Not Selling
by Thomas Myers on May 17, 2022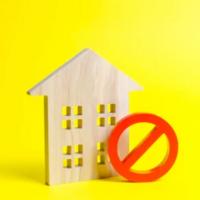 As soon as you decide that you need to sell your house, time starts to fly. As of June 2021, the National Association of Realtors (NAR) reported that American homes spent an average of 24 days on the market and 43 days on average to close on a mortgage. That's a little over two months from the day of listing to closing.
Of course, every sale is different. Depending on the market conditions, the house itself, and the individual sale, yours may sell sooner or later than that. However, if your house has been gathering dust on the market for over two months now, you may be doing something wrong.
The great news is that there are steps you may take to remedy this. With a bit of insider information, you can make simple modifications that will pique the curiosity of potential buyers. Here are some of the reasons your house is not selling, so you may try to solve the situation.
1. YOU ARE ASKING TOO MUCH
The asking price is the most important aspect in determining whether or not a house will sell. Since some buyers negotiate lower prices, most sellers will offer their property at a higher price. However, most homebuyers don't search for houses for sale requiring price negotiations; they don't have the time or patience for such activities.
Therefore it's not wise to ask for a higher price assuming buyers will have the tolerance to negotiate with you till you reach the amount you actually want. Always do extensive research. Consult with your real estate agent, have your house valued, and look at how much similar properties are selling for.
2. YOU DIDN'T TAKE TIME TO PREP IT FOR SALE.
If you leave holes in walls, rusty roofs, and other lingering issues, buyers won't be interested in your property. Take time to fix the problems before putting the sale sign in the yard. On average, most homeowners take 2-3 months to prep their houses for sale. Please talk with your estate agent, and let them come in and tell you what you need to do.
3. BAD REAL ESTATE AGENT
Sellers select realtors for various reasons, including referrals, memorable marketing, and a basic connection established during the first encounter. But not all real estate agents are the same. Some are in it to help homeowners move houses; some are just after the commission, while some are just incompetent.
You can tell if your realtor is good at their job from little details like how well they communicate, the photos of your house they use in their marketing efforts if they show up for meetings on time, etc. the bottom line is, find a good real estate agent to help sell your house faster.
4. LONG CHAINS
Many property sellers are always part of chains that entail buying and selling homes at the same time. If the realtor in your area is part of a large chain, your house will take longer to sell. Similarly, if you receive an offer from someone who needs to sell their property first, don't expect a quick sale.
While most residences are sellable, others take a long time to market for a variety of reasons. Check the average Days on the market for homes in your area to get a sense of how long it will take to sell your house.
5. YOU ARE TRYING TO SELL THE HOUSE ON YOUR OWN
There's nothing wrong with going by the "for sale by owner" route, but you must be prepared to do all the marketing, staging the house, and researching the right price solo. You must also face the fact that you don't have as many connections and experience as an estate agent, and therefore your house will take longer than average to sell.
Frank Morgan from We Buy Houses Denver says, "If you want a quick sale of your home, use a real estate agent that's actively selling properties in your area. They will always have experience and tricks up their sleeve that helps move your house faster and for a good price".
6. WRONG TIMING OR LOCATION
Timing and location are two of the most essential variables that influence house sales. Certain times of the year are better for selling houses than others. Always talk to your real estate agent to find out when to list your house for sale. You want to do it when the market is hot and inventory is low.
When it comes to location, if your house is not in a desirable location, try enticing buyers by making the house pristine and reducing the price a little. Also, schedule showings when the neighborhood is a bit quiet and serene.
SUMMING UP
There could be several reasons why your house isn't selling. Using the information listed here, you can identify major obstacles that homeowners face and recommendations for selecting the right agent. You can also increase the marketability of your home using this information.