Come to know about Acoustic Testing
by Guest Post on Feb 28, 2013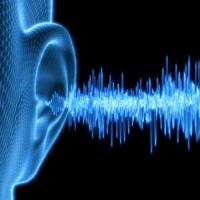 Do you hate it when there's too much noise disturbance in your house and have you ever thought of fixing it? Or do you think your house makes too much noise and is troubling the neighbors or the neighborhood? Then this test is just for you.
Acoustic testing is really important presently because the noise levels are on the rise and higher noise would irritate people and we wouldn't be able to concentrate on something if there is a high amount of noise and it might even cause hearing ailments.
Acoustic testing makes sure that no noise goes out of your building and it's completely and safely insulated. The party walls and even the floor is tested. This also ensures that there is no disturbance to the people working inside the building.
This is important when it comes to schools and colleges because if there is a lot of noise in the class, the students and the teacher wouldn't be able to concentrate on what they're doing. So the testing should be done in an educational institution.
The test is conducted using different kinds of specialized instruments. The readings from both sides of the wall are taken and noted down and also the background noise and also the reverberation times are taken into account to calculate the reduction in sound levels.
The test should be conducted by an authorized and qualified tester who is either working for a company UKAS accredited to BS EN ISO 140-4 & 7, or A member of the Association of Noise Consultants. This makes sure that the tester is authorized.
Floors are also a tester for airborne and impact sound insulation and that's kind of brilliant. Impact sound insulation is designed to simulate footfall and also it involves a tapping machine to tap the floor and record the noise level below.
Noise dosimeter testing is something else that is amazing and what it does is a simplified sound level meter is attached to a person and it records their noise exposure in a predefined period. This is an interesting thing that you could use to test your noise exposure. This will make you realize how much noise you create in a day!
The cost of the tests varies according to the number of tests conducted and also the number of visits required to conduct the tests. So plan your building's acoustic tests and it will surely help you out.
There are companies that offer the best consultancy regarding this and if you are interested in getting your building tested then make sure you consult with them first. These tests can reveal what your building lacks when it comes to noise cancellation and also improve the performance of your building.
These tests are useful if you are living beside a school; railway station etc and these tests are bound to help you cancel out all the noise that's coming into your house, so that's something remarkable.
So Acoustic Testing is something really important in the present society where sound pollution is a major concern so go ahead and get your building tested.