5 Items Landlords Should Check Off Before a Tenant Moves In
by Boris Dzhingarov on Feb 6, 2019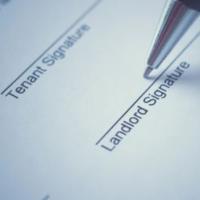 If you're a landlord, the last thing you want is to keep your property sitting open for too long. Once you've got a good tenant signed on, you want to make the moving process as smooth as possible for everyone. Checking these five important things off your list any time you have a new tenant coming in will help make things easier for everyone involved.
Fix it up and make it safe
If there's any damage to the property, be sure to fix it before your tenant moves in. This goes double if there are any safety issues that need to be addressed. This means all emergency exits need to be clear and up to code. You should also check that all the appliances work and that the fire and carbon monoxide alarms have new batteries.
You should be doing regular spot checks for mold and cleaning it out before it becomes an issue. If you own a property that was built before 1978, you also need to make sure that asbestos and lead paint aren't issues.
Make sure everything works properly
Call a Phoenix plumbing expert to make sure the sewer lines and all the plumbing is up to the proper codes and will pass inspection. Check heating and air conditioning, all outlets, and the lights to make sure the power is flowing to all of them and the place have no safety issues.
It doesn't matter whether you or the tenant will pay for the utilities. It's your responsibility to make sure they are all in good working order before the tenant moves in. If there are any outstanding utility bills, even if they were the responsibility of a previous tenant, you need to settle them before your new tenant moves in.
Get rent and security deposit
You should already have done a tenant credit check to make sure your renters have no background problems that you need to be aware of. Before your tenant moves in, you should be sure to collect the first month's rent and your security deposit. Never let renters move in if they aren't ready to pay these.
Of course, if a tenant is receiving Section 8 government housing assistance you should collect only the security deposit from the tenant. HUD will send you a check directly to pay the monthly rent.
Change the locks
This is a little thing, but it makes a big difference. No matter how great an old tenant may have been, you just have no way of knowing who might have keys to the place. If an unknown person has a key to the property, this could present a safety issue to any future tenants.

To protect yourself from any liability in a lawsuit, and to protect your tenant and their belongings, it's important that you always change the lock whenever someone moves out. This is a small expense that buys great peace of mind.
Get the place cleaned
No one wants to move into a disgusting place, and this is something that can make a big difference when a tenant is considering moving or you want to ask for a rent increase. Even if you had the place basically cleaned when people were viewing the property, you need to make doubly sure it's clean before your new tenant moves in.
Don't forget to check places where previous tenants might have left a mess, however inadvertent. This means cleaning out the fridge and freezer, vacuuming under all the furniture and beds, and carefully cleaning the bathroom. Make sure you check the toilet tank and all the drawers and cabinets for things a previous renter might have left behind.