How to Sell Your House Fast
by Nick Marr on Aug 16, 2019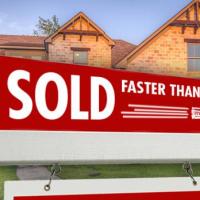 You've probably been wondering how can you sell your house fast. Maybe you have a property that you need to sell a house fast owing to financial reasons, divorce or probate. Whatever the reason if you've been trying to sell it for months there could be another way.
Services like home house buyers can certainly help you move quickly. Read on to learn a few more handy tips and advice that will also to sell your house faster
Prepare your house
First of all, you need to realize that buyers want a home that they can easily move in and they are willing to pay more for a property that's ready to move into right away. Preparing your house to be sold could mean decluttering, throwing away old furniture, and taking care of maintenance things you've been probably putting off recently like painting or changing the old broken toilet seat with a new one.
When a potential buyer comes over to check the property and he sees that it's dirty all over the place, he will start subconsciously thinking negatively about your house and he'll be hugely turned off. He'll start thinking things like: If he isn't painting his deck, what else is he not doing that I can't see? Also, pay attention to the overall feel of your landscape, and don't let your grass grow.
The price of your home
Let's say your home was listed way below market value. It's pretty obvious that you are gonna get a lot of offers and you'll sell that home way faster. The same principle goes with the opposite example. If your property is listed way above market value, you won't be able to sell this property even if you work with the most experienced agent in the world.
If you want to sell your home quickly, you need to be honest with yourself about the market value of that home. A way to estimate the value of your property is to check the prices of similar properties in the same area or neighborhood. And if you want to sell your house quickly, list it slightly below market value.
The online presentation of your home
This is one of the things you need to pay attention to the most because if the presentation of your home on the listing is bad, no one will take a look at your property. A lot of things could be considered a bad presentation. This may mean having bad pictures or not having a good description of the property.
This step will mostly apply to your agent because he needs to do all these things and if he doesn't do these things properly, you might be better off finding another agent or being your own agent if you want to save more money. Being your own agent is also great because if we take into consideration the amount of money that the agent makes after the sale. Selling your home early can be quite challenging. The principles you need to focus on when selling a property are taking advantage of first impressions and making everything easier for the potential buyer!