5 Things You Must Know Before Buying a New Home
by Priyank Soni on Aug 17, 2019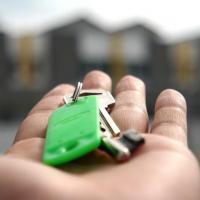 Buying a new home is a huge step and a worthwhile investment. But the process isn't easy as many people think. This lifetime decision involves a substantial financial investment. For this reason, the process can get overwhelming. Planning is, therefore, essential in this commitment. It will not only help you set boundaries but also you'll know where to be flexible in your budget.
Many people often think of how many rooms a particular house has, the size of the lawn, and neighboring houses. But, there's more to home purchasing other than just picking your favorite listing. It's wise that one understands what steps are involved as well as the questions to ask. Researching is essential when it comes to buying any property. Here are some of the things to consider.
Price
Purchasing a property is very expensive. If you're not careful, you might end up using your entire fortune. Drafting your budget is therefore essential. Then after, you can choose a property that fits within your price range. Ask yourself how much you have to spend. It'll be pointless to check out houses that you can't afford. And when making budgets also remember to consider other costs. For example, moving expenses, professional cleaners, and rubbish removal if you're going to need them also home renovations and repair if necessary.
List Your Priorities
After knowing what you can afford one can then begin searching for a new home. You should determine important things and those that aren't. For instance, if your family is big, then you'll need a property with many rooms. And if you prioritize gardening, houses with gardens are what you should be checking. Listing your priorities will help you know what you want and look out for those things in specific homes.
Choosing the Right Property Valuer
Property valuation is very crucial when buying your house. It involves assessing a property's value in terms of location, condition, and other factors. Professional surveyors will do the valuation on your behalf. He or she will inspect things like storage, age, wear and tear and they'll share with you their valuation report. It's therefore wise that you hire an expert. However, since there're so many, choosing the right person can be quite challenging. To help you out consider checking whether they're licensed and well-trained.
But, property valuers are listed as "valuers" or "registered valuers". If you're looking for property valuers, you can easily find them online. Alternatively, one can ask for recommendations from their bank or real estate agents.
Location
One cannot overlook the location of a property when searching for a house. Well, it sounds like an easy decision, but there are various things you should consider. For instance, ensure the home is close to where you're working as well as educational and hospital centers. The place should also be near shopping and leisure centers.
Your residence can affect your quality of life. What's important is deciding whether you're familiar with that location or you have to start a whole new lifestyle. It's wise that you also inspect the neighborhood and judge if you'll be comfortable living there. Again, consider your house's proximity to roads and infrastructures.
Hidden Costs
Everyone warns you about this. But it only becomes real when you start writing checks for exterminators, cleaners, plumbers, and landscapers. You should know all the expenses involved in a particular property, as you don't want to be caught off guard with strange costs like leaking roofs and broken systems. Well, of course, these aren't the most critical factors to consider when buying your house, but they have significant impacts.
Lastly, one needs to decide whether the house you're moving into will be your permanent or temporary home. If one is looking for a place to stay for many years, the process can take more time before getting the right fit. But if it's temporary, you may be more flexible since you're just looking for something good and not perfect.