Take Care of Your Marble Floors with Proper Maintenance
by Guest on May 9, 2013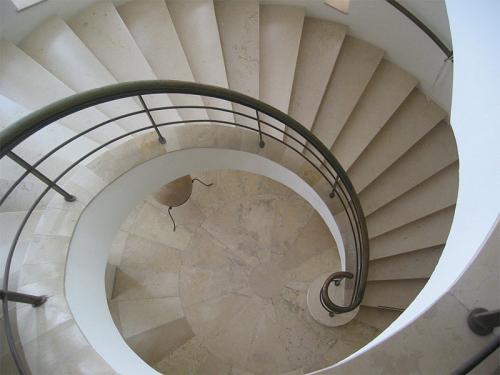 When the word marble is mentioned, people often conjure images of luxury and wealth in their heads. Marble is beautiful, elegant and also expensive and not everyone can afford to have their countertops and floors made with marble. When people talk about marble, we often think about exclusive residences and lofts. After all, marble was the choice of royalty when it came to decorating their palaces. Marble is also the choice of today's rich and famous.
Aside from its beauty, marble remains very popular today because it is durable and it comes in a wide variety of colors and patterns. However, to ensure that you protect your investment, proper care and maintenance are necessary. It will also make them look better and last longer.
Marble as the preferred material
Some of the greatest monuments and buildings ever built were made from marble. The Taj Mahal in India was constructed in marble under the orders of Shah Jahan for his deceased wife. Michaelangelo made his world-famous David from marble. There are only very few materials that have the versatility, durability, beauty, and elegance of marble. It is still extremely in demand in this day and age. Some of the world's most popular buildings today use marble.
Classes of Marble
There is a myriad of marbles which range from the very soft to the hard. The hardness of marble depends on its composition. There are some which are very solid while there are others which have veins running throughout them that they make very bad choices when it comes to flooring. Although the veins add to the marble's beauty, they are prone to cracks. Marble stones that are suited for flooring are A and B. Marbles that have veins are classified under C.
Know your marble
Marble has a lot of similarities with other stones so before you even start maintenance, it is a must to make sure that what you have is a marble. Marble is a mixture of limestone and sand. It is harder than limestone but it still reacts to some solutions or acids which have lime. This is why it is important to be very careful when using polishes and other chemicals on marble.
Upkeep
The type of maintenance and the frequency of maintenance depends on where marble is installed and the wear and tear it is subjected to. Marble flooring in high traffic areas, frequent maintenance has to be performed. The same thing can be said if you want to keep your marble very glossy.
When cleaning marble, always use cleaners with neutral pH because alkaline and other acids will greatly affect the marble. The best cleaning tip is often the simplest. All you need is a clean mop and a mixture of water and ammonia. This will not only get rid of grease and dirt but it will not affect the shine of the marble.
If you also want your marble flooring or countertops to remain glossy and to get rid of scratches at the same time, it is best to have professional sand, hone and polish it regularly.