Different Types of Home Driveways
by Chris Kervin on Jun 15, 2016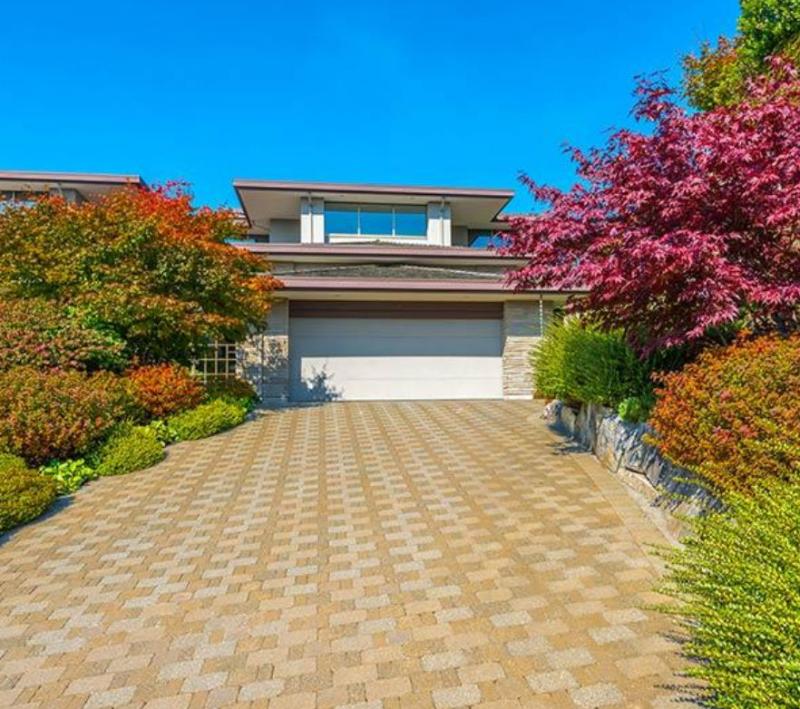 There are many different types of driveways, and countless styles and colors to choose from. Whether you are installing a new driveway, or perhaps replacing your current drive, you must choose the correct driver for your needs and requirements.
Some drives are better at supporting the weight of vehicles, whilst others match the style of your home, and some drives require minimal maintenance. Below we will explore some of the most popular driveway types.
Concrete Driveways
Whilst there has been a drop in the popularity of plain concrete driveways in recent years, many people have started installing a new type of driveway, known as pattern imprinted concrete. This process uses the same base material, but the result is very different from plain concrete.
There is a wide range of patterns and styles to choose from, and almost any color can be used. This makes pattern imprinted concrete one of the most customizable driveway types.
Concrete driveways are extremely hard-wearing, and can easily take heavy loads, such as vehicles. If repairs are required, they are often expensive and difficult to carry out. Concrete driveways are very low maintenance.
Block Paved Driveways
One of the most common materials used in driveways, paths, and patios are blocked pavers. There are several reasons why block paving is a popular option amongst homeowners, including the long lifespan and the aesthetically appealing finish. There are many different colors and designs available, making it suitable for almost any property.
It is a low maintenance driveway but does require some cleaning. Cleaning normally involves the removal of weeds, dirt, grime, and mold from the paving bricks. After cleaning, the driveway is re-sealed, which locks in the fresh colors and protects against the weather.
Tarmac Driveways
Tarmac is one of the most commonly used road surfaces, which makes it the perfect surface for driveways. Many tarmac driveways incorporate other driveway types, such as block paving or concrete borders.
Tarmac is an affordable solution and requires very little maintenance. Unfortunately, oil and petrol can break down tarmac over time, so it is important that spills and leaks are cleaned up, or a drip tray is used.
Despite its popularity, tarmac is often considered the least attractive type of driveway. However, new technology is starting to change the appearance of tarmac, with a range of different colors being introduced.
Gravel Driveways
Gravel driveways not only look great, but they are also one of the most affordable options available. There are many different gravel sizes and colors to choose from, which makes it suitable for most homes.
Gravel also has the added benefit of deterring criminals, due to the audible sounds made whilst walking over it.
Gravel drives do require the highest level of maintenance, as the gravel moves and require regular flattening. The stones can also move into your adjoining gardens and lawn, which can take time to remove. Weeds are another common problem but are often controllable with the use of residual weed killer.