Home Renovate: Breathe New Life into Old Furniture
by Guest Post on Jun 12, 2013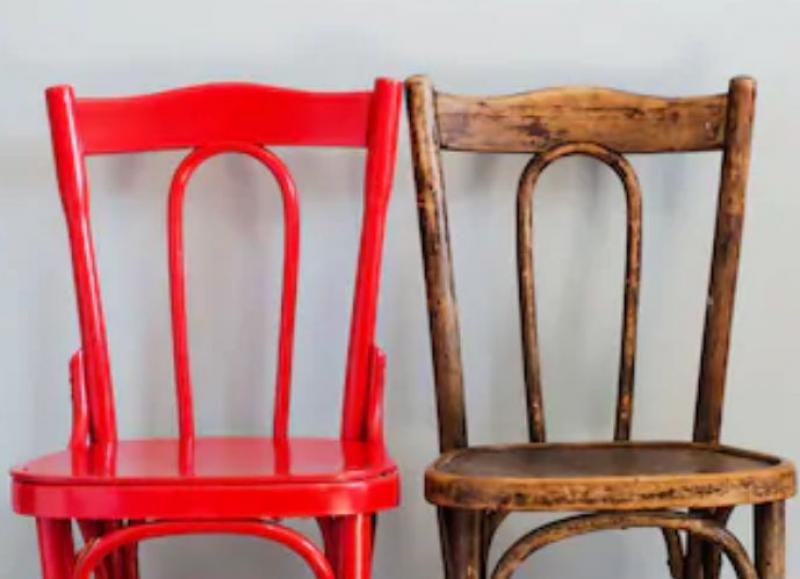 There is no denying the fact that old and antique furniture is any day better than fancy ones that line the market. You must do everything you can to inject new life into the old bones of antique furniture. They add an elegant touch to your drawing room or study room, depending upon the kind of furniture that you have. It is also true that old furniture is classic in designing and that is why they can blend into any kind of interior decoration background. But how do you get your old furniture to look new? Here are some easy steps.
Step 1: Cleaning it out
The first step toward getting your old furniture back on their feet is to clean them thoroughly. You must take precautions about correctly cleaning them. If you must scrub certain areas, be gentle. You are dealing with old furniture that has stood the test of time. You must not inflict more pain on it! Cleaning will also help you identify the areas that need fixing. Use a mixture of dishwashing liquid and water. That should take care of much of the grime and dirt that sticks to furniture. Oily areas have to be cleaned with Murphy Oil Soap or some other cleanser.
Step 2: The Minor Damages
After cleaning the old furniture, you will be able to identify areas that have suffered minor bruises and dents. These little damages can be dealt with at home. You need not call a carpenter to get them sorted out. Use a good scratch cover to camouflage areas that have been dented or scratched. For dents that have gone deeper into the woodwork, use wax sticks to control the damage. Polish these areas with excellent furniture wax so that your repair work cannot be discerned. Blend it with the color on the adjoining areas around the repair work.
Step 3: The Major Damages
Now, you have to take care of the major damages inflicted on your old furniture. Get furniture fillers that will do the job for you. After you apply the fillers, you have to sand it till the surface looks smooth. A wood-filler will be sufficient to take care of the major dents in the furniture. The trick is to polish the area well till it blends in with the surrounding wood. You may also have to prise out wood that has gone bad and replace them with new panels. You can replace the legs of the furniture if required. Some furniture may contain a mixture of both minor and major damages. In such cases, you will have to spend some quality time inspecting and locating the damages and then dealing with those accordingly. Do not despair! The effort you put in will be well worth your time! 
Step 4: Rounding it off
Once you have fixed all the damages and polished them well, you can think about updating some parts of your furniture. For example, you can add some fancy knobs or handles to your old furniture to add a touch of modern technology. There are so many ways of beautifying old furniture. You can be a little creative and take inputs from your family or friends as well. The idea is to ensure that your old furniture again finds a place of pride in your household – not like a ruined memory icon but as something that you use every day of your life.
Author's Bio: Cliff Giles is a writer and blogger about old and antique furniture items.