Use a Budget Calculator When Considering a Property Purchase
by Nick Marr on Aug 27, 2019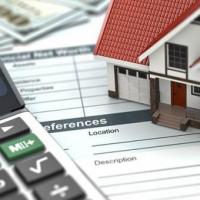 Purchasing a house is probably the biggest investment that most people will make in their lives. It is a major step and in many cases will lead the purchaser(s) into a large, monthly financial commitment that will be in place for many years.
Before taking the massive step into home ownership it would be wise to consider several factors that will influence the potential outcome of committing to a house purchase.
Questions
First, take a long hard look at your finances. Are you able to 'make ends meet with your current income and that of your partner/wife? Do you have money to save at the end of each month or does your lifestyle consume the whole of your income? Do you have outstanding credit such as car loans, overdrafts, personal loans, or credit cards with a roll-over balance? A full financial check-up may reveal whether you can or cannot afford to make that desired house purchase.
Use A Budget Calculator
Financial experts suggest that the amount of a monthly mortgage payment should not be greater than 35 percent of the total, after tax, income. With this information in mind, it is possible to calculate the maximum amount of monthly mortgage payment that would be manageable. By using an online budget calculator you will be able to estimate the price of the property you can afford.
It should be pointed out that this process should be carried out before starting 'house hunting' as setting your heart on a property that is beyond your means will only lead to unhappiness.

It pays to remain realistic, overstretching on a first-time property purchase could be more than disappointing if the house is repossessed by the lender and your credit rating becomes tarnished.
First-Time Buyer?
For a first-time buyer, the lender will want at least a 10 percent deposit, possibly higher. You should consider how this will be funded. Taking out a personal loan for a deposit amount is not the way to go. Parents are often the source of finance for a deposit in a first-time buyer scenario.
Equity

Of course, not all house purchasers are first-time buyers. Those who already have started to climb the property ladder will mostly have 'equity' in their property. Equity is the difference between the total outstanding loans on a property and its fair market value. Making regular monthly payments to reduce the total loan amount, plus any appreciation in the value of the property leads to equity being accrued.
Be Realistic
The most difficult aspect of homeownership is taking the first step on the ladder. Being realistic in purchasing a property that is comfortably within your means, can lead to a progressive climb up the ladder until the 'dream home' becomes a realistic proposition.
Motivation To Move Home
For those who have been homeowners/mortgage payers for some time, the decision to move may have many motivations. For older homeowners whose children have grown up and 'left the nest,' there may be a desire to down-size to a smaller house or bungalow and retire to the coast or countryside. Under these circumstances, it may be that maintaining a small, manageable mortgage on the new property will free up cash to help out the 'kids' or pay for a luxury holiday for the homeowners.
In conclusion, the best way to purchase a new house is to put down the largest deposit you can afford. All money borrowed in a mortgage will attract interest which will add to the total you have to repay. Do not use personal loans or credit cards to raise cash for a deposit, this would be a false economy and potentially ruinous. Being realistic about what you can afford is the key to a successful house purchase.