Reasons to Replace Your Corona HVAC or Air Conditioning Unit
by Absolute Airflow on Oct 21, 2019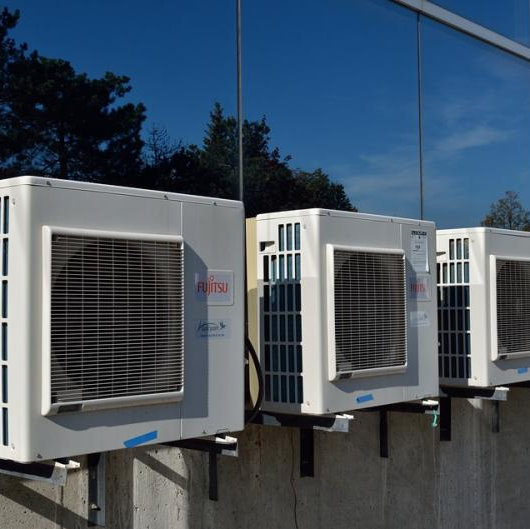 If you are a homeowner, it's important to have the right air conditioner in place in your home. If your unit is older, it might be time to replace it. A few reasons why you should think about replacing your older air conditioning unit are listed here. If you talk to an HVAC professional, you can find out more about the many advantages of installing a new air conditioner in your home.
Improve Your Home's Value
For one thing, installing a new air conditioner is a good way to increase your home's value. If you put your home up for sale, having a new unit installed is a great selling point. You may get more for your home when you sell it if your air conditioning unit is new.
Ensure Your Unit is Safe to Use
Did you know that some HVAC units can actually be dangerous? If there is something wrong with the wiring; for example, there is the possibility of an electrical fire starting. Using your unit properly and having it maintained and repaired by a professional on a regular basis will help. Once your unit starts having too many problems, though, it might be dangerous. Choosing a new unit and having it professionally installed will help you keep you and your family safe, though.
Keep Your Home More Comfortable
One of the most obvious benefits of installing a new air conditioning unit in your home is so that you can keep it at a nice, comfortable temperature for you and your family. Right now, your older air conditioning unit might not be able to keep up, particularly on really hot days. This can lead to you and your loved ones being uncomfortable in the heat. A new unit that is properly sized for your home and properly installed should be able to keep your home at a comfortable temperature without a problem, though, even if it's really hot outside.
Reduce Your Air Conditioning Bills
You might dread getting your electric bill in the mail during the summer months since you might have to pay a lot more for electricity during the months when you use your air conditioning unit a lot. Although it is normal for there to be an increase in your electric bill, the cost shouldn't be too high. If you find that your cooling bills are very costly, then replacing your older air conditioning unit with a newer, more energy-efficient unit can help you save a lot of money. Finally, you might find that you don't dread your summertime electric bills anymore.
Be Kind to the Environment
Choosing an air conditioning unit that conserves energy isn't just good for saving money on your electric bills. It's also a more environmentally-friendly choice. If you and your loved ones hope to minimize your impact on the environment as much as possible, replacing your air conditioning unit might be the best idea. Talk to your HVAC technician about your environmental concerns; then, you can get help with picking a unit that is as energy-efficient as possible.
Enjoy a More Reliable Cooling System
Knowing that your air conditioning unit could break down at any time can be troubling. You might have experienced air conditioning unit breakdowns at unexpected times in the past, and it might have left you and your family members miserable. If you buy a good-quality air conditioning unit and ensure that it's installed properly, you should not have to worry about it breaking down anytime soon. This can give you and the others in your household peace of mind and can help you avoid a lot of inconvenient issues.
Save Money on Repairs
Although buying an air conditioning system does require an investment on your part, it can actually save you money over time in more ways than one. For example, you should not have to have it repaired anytime soon. This means that you shouldn't have to pay for expensive repair costs. Instead, you can stick to affordable maintenance costs.
For the reasons above and more, you might just find that it's worth it to invest in a new air conditioning system for your household.