Questions You Need to Ask Before Loft Conversion
by Guest on Dec 4, 2013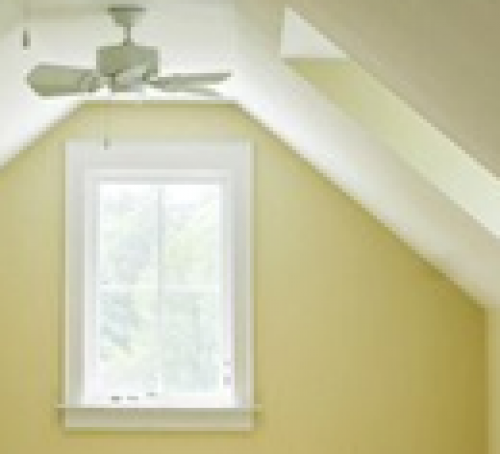 If you have decided to go for loft conversion soon, there are certain questions you must remember to ask the experts. Especially, keep the following questions in mind:
Will it prove to be easy or hard to convert the loft?
You see, there are particular kinds of structure of roofs which require a bit more complicated process of alternation than usual. Such an issue can increase the cost too. At times, the expense may be so high that it is better to build one or two story extension! In case of terrace properties however, loft conversion tends to be the single cost-effective option for additional space gain.
There exist simple ways to determine whether a loft conversion is easy or not too. At first, you need to determine whether you can stand in the loft or not! After that, get in touch with an engineer of structural branch or a person suggested by a good loft conversion agency. The person you choose must be a Royal Institution of Chartered Surveyors or RICS paid up member and well-qualified.
Will the process be cost-effective?
By approaching a local agent or surveyor, know if the process will be cost-effective or not. In case you plan to move after a few years, you may end up spending too much otherwise. The task can not only lead to storage loss, but can also make you lose money if potential future house buyers refuse to pay high price for the house.
Where exactly will your stairs lead?
Staircase replacement, removal or installation has a lot to do with building regulations, since the staircase remains the only route from loft conversion if fire occurs. Going up using existing stairs may be possible or you may have to use space of a room, which will lead to additional expenses. Try to retain usability of the room though. That can be done with the use of 'space saver' type of stairs.
What kinds of windows are best?
If you love more light, adding a window to this loft conversion process is a good idea. This practice maybe expensive, but quite essential!
Roof lights: If enough space exists, windows fitted to your existing roof may be the solution. Such fittings are easy, and Velux is a popular brand.
Mansard roof: This particular option is a good way to have some extra space with a shape like 'A'. Mostly, you can locate mansard roof in inner city terraces.
Dormer: Dormer is a good way to have some extra height for staircases and balustrades which provide falling protection. In case additional shower height is required, this is suitable too. Mostly, it is seen in bungalows, or chalet properties with low loft area height.
Requirements regarding windows
The ability of opening windows for cleaning is needed
In order to prevent excessive summer heat, heat reflective glass is best
Windows having fire escape option are good
In case height of the windows is too much, remote opening and closing is required
Loft conversion main steps at a glance
Know whether loft conversion is possible or not
Spot an area for staircase installation
Have feasibility confirmed by a RICS member
Obtain loft conversion building and planning regulations approval
Put carpet covers to tackle dirt
Make a dormer if needed
Have temporary loft access
Make your existing floor strong
Relocate things such as pipes, tanks and wirings
Ensure floor insulation
Put new flooring down
Get the windows installed
Make partitioned internal space
For creation of internal wall, board up your existing structure ensuring insulation
Second fix telecoms, wirings and plumbing
Build your new staircase
Have the boarding plastered
Make decorations and put furniture
Obtain required certificates
Also, during the whole process, always make sure that you get the best job done. Accept only guaranteed offers even if you have to pay more. Search for at least ten year guarantee period.