10 Ways to Invest Your Tax Refund at Home
by Guest Post on Mar 21, 2013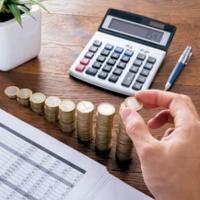 Most people spend there Income tax refund on vacations and personal items. However investing your income tax check on home improvement can increase the value of your home as well as make it attractive.
1. Change your countertops
Since the kitchen is the one of the widest used rooms in your home, using your tax refund to make adjustment to your kitchen and give it a more modern look you can replace your old countertops with new ones. There are several choices in counter-tops, which can enhance the look of your kitchen.
2. Simple bathroom changes
Depending on your tax refund amount simple changes to your bathroom can make a big difference. Much like the kitchen the bathroom is a high traffic area that endures a lot of wear. Changing the flooring and a little paint can give your bathroom a whole new look.
3. Landscaping
The outside of your home is a part of your home improvement goals. Making a few adjustments, such as creating a flower bed or making a rose garden can dramatically change the appearance of your home. You can also make major adjustments like repaving your walk way or drive way and adding new fencing.
4. Minor home additions
Adding to your home makes your house attractive especially when you make additions to your back yard like adding a deck. It's a great place to entertain family and friends or for special events like a birthday parties. Depending on how much you get on your tax refund you could apply it towards this simple addition or if you already have a deck you could use your refund to refurbish or add to it.
5. A new coat of paint
The paint on the wall of your home can become dull or scratch making your home or room look dark and old. Lighten up your home with a new coat of paint can make a big difference. You could repaint your home with the same colors or add some new ones to give your home a fresh new look.
6. Change your windows
Give the exterior and interior a more modern feel and look by changing your windows. Not only will it make your home look nicer they can also assist in energy conservation and they're easy to keep clean as well as durable.
7. Add a fireplace
A new fire place can give your home a brand you feel. Not only does the look of a fire place enhance the value of your home its relaxing and another method to keep your home energy efficient. You can add a small gas fireplace or the large fireplace with an elaborate mantels and stone surrounds.
8. Change your bathroom sink
In addition to making adjustments to your bathroom flooring and/or repainting your bathroom walls you could also change your bathroom sink. There are all sorts of styles and designs to choose from and will enhance the bathroom just that much more.
9. Switch out your old faucets with new ones
Most people don't realize that when you make simple changes to items in your home such as the kitchen or bath room faucets you're not only changing the appearance but also enhancing the over all look of that room.
10. Renovate your garage
The garage is the one place that often goes unchanged and is every homes storage space, auto body shop and more. Using your tax refund to add new cabinets or resurface the floor can dramatically change the appearance of your garage. Or you can also replace that old garage door with a new one and enhance the exterior of you entire home.