The Top Five Reasons to Buy a New-Build Home
by Guest on Jun 24, 2013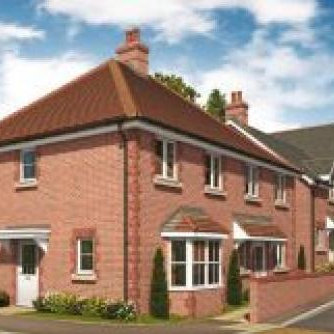 Purchasing a new home is always a huge event in someone's life and there are many factors to consider. While the price per square foot might be higher, a new build offers a lot of advantages over its older counterparts.
Personalization
If you are arranging the building of a new home you get to choose the basic layout of the property. If you want the bathroom in a certain place, that can happen. If you would rather have a smaller garden and a larger garage or carport, that can also be done for you. Of course, if you are spending huge amounts of money then you can personalize everything you want, but even those on a more modest budget might be surprised at just how much input they can have.
A More Economic Property
Homes built today are far better insulated than those built years ago. The money you will save on heating in the winter and cooling in the summer will quickly add up. Draughts under doors, poor windows, and bad roof and cavity wall insulation can make your bills rocket. This shouldn't be an issue with a new build.
Greener Devices
In a new home your boiler, central heating, cool-air system, waste disposal and everything else will be more economical and safer to use than anything found in an old home. A new home will be cheaper to run and far better for the environment. Low-energy fans, overnight water-heaters, solar power, and many other money- and energy-saving factors will make your new home cheap and green.
Nothing Personal
When buying an older home from its owners, there is an emotional attachment. Sellers often value their homes higher than an independent company would, so by avoiding personal sales you get a fairer price for what you are buying. Some of the larger new-build companies also offer their mortgage options and are more likely to offer incentives or bonuses for buying. You won't find these kinds of deals when buying from regular homeowners.
Everything Works
It might seem a silly and obvious statement, but in a new home, you shouldn't have to repair anything for years. When buying an older home, you never quite know how long anything might last. The boiler could be on its last legs, the roof could be a rainstorm away from leaking and in the worst situations, you could have hidden problems such as wood rot or woodworm. With a new purchase, you don't have to worry about any such issues for a long time. Reputable house-building companies such as Linden Homes are not about to start building with cheap materials or old-fashioned designs, so you can be safe in the knowledge that your new home will be free from problems for the foreseeable future.