The Pros and Cons of Apartments vs. Independent Homes
by Guest on Oct 26, 2016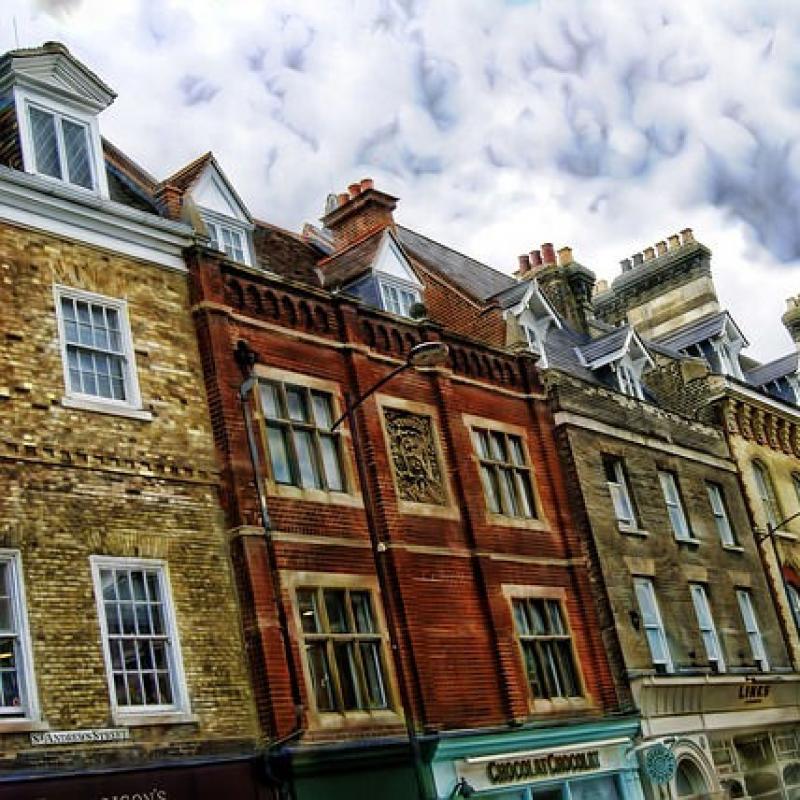 Buying property is, for most of, the single biggest investment we will make. Even if you are renting, the cost will require a sizeable portion of your income. Not only is it important from a financial point of view but you and your family need to be happy, safe, and comfortable in your new home. Once you have purchased property it can be very difficult and costly to make changes.
So what is better, an independent home or an apartment? There is no easy answer. Many factors come into play when you make this decision. You need to consider your lifestyle, career, the city you choose to live in as well as your family size and future plans.
To help you through this difficult decision, we will run through a few of the pros and cons of both options.
Advantages of Apartment Living:
Security
The single biggest advantage an apartment can offer you is security. This is important for yourself, your family as well as your possessions. It is especially relevant if you are going to be away from your home for extended periods.
This one of the reasons that a real estate company finds it easier to sell apartments as compared to holiday homes. Property in various European cities, for example, has seen a huge growth in recent years, much of it for the leisure market.
Outdoor Entertainment
Many apartment complexes offer beautiful, peaceful gardens, often including entertainment areas. Here you can relax and enjoy yourself. Some even offer swimming pools and gyms giving you healthy lifestyle options. The best part is you do not have to look after or maintain these areas yourself.
There are also great opportunities to meet others in your complex leading to social opportunities.
Parking Bays
Apartment complexes generally have allocated parking bays, reducing the stress often encountered by urban dwellers.
Maintenance
There is generally someone on hand to attend to plumbing, electrical, or other maintenance issues that will arise from time to time.
Convenience
Often an apartment complex will have its own shops, laundries, and other conveniences close on hand.
Disadvantages of Apartment Living:
Strict Rules
Apartment complexes normally have very strict rules on noise, guests, and activities. Even if you stick to the rules, you could often be exposed to a problem neighbor.
Pets and Gardens
Apartment complexes offer very little to no opportunity for you to have pets or your own, and a personal garden.
Cost of Public Areas
The convenience of the lovely public areas comes at a cost that you will have to cover monthly and occasionally special levies are raised for larger projects.
No Personalisation
There is not much scope to personalize the exterior of your apartment and expansion is rarely, if ever, possible.
Advantages of Living in an Independent Home:
Privacy
Not having your neighbors right on top of you affords you a much greater amount of privacy.
Freedom to Personalise and Expand
Apart from a few municipal bylaws, you have the freedom to design, alter, and personalize your house and garden to your specific tastes or styles. You can also extend or expand the house if you need to do so.  
Pets
If you wish to have pets, this is not an issue, space permitting.
Disadvantages of Living in an Independent Home:
Security
Just as this was one of the main advantages of apartment living, it is by far one of the biggest concerns when considering a free standing house. Extra effort and expense may be required to ensure the safety of you and your family. Again, the risk is even more relevant if you are away from home and have to leave the house unattended.
Maintenance
Plumbing, electrical, and other maintenance issues now become your problem. You will have to source, supervise, and pay for any issues that might arise.
Lack of Convenience
There might be no stores close to your house. You will also have to look for and join gyms and sports clubs if you wish to participate in those activities. 
I hope that has given you some food for thought. Not all factors will necessarily be relevant to your circumstances but it is vitally important that you give serious consideration to the various pros and cons discussed. Consider your current lifestyle as well as any potential future developments and make an informed decision.
If a man's home is his castle, you will want to be happy in your kingdom.