How Do I Prepare for a Roofing Job
by Valerie Muscat on May 9, 2019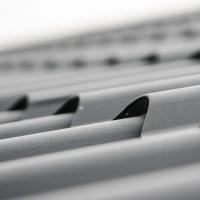 It is hard work when you prepare for building a house. A house needs to be a peaceful place for all family members where they could rest and enjoy their free time and make the building into their home. So, a house is more than just walls, bricks, concrete, and roof, making it home will give it the brightest look.
In the beginning, you will need a strong foundation that will endure the whole house construction you are planning to make. Then, you are making some choices about building walls and it is possible providing bricks or other natural materials. After you are done with making walls, the next step is to do roofing.
Many roofing experts and people experienced in making their own houses will convince you that making a roof construction is an important and required job. There are so many facts in history that confirm that making a roof is required. Since the ancient period, people all around the world have been informed about the importance of the existing roof.
Furthermore, roof construction has become the most important part of a house. You couldn't make a plan for building a house without making a roof design. There are many different weather conditions in different areas where people make houses. But, whether you live in a tropical, wet or dry, humid continental or Mediterranean climate area, you will certainly need a roof construction for your house.
The roof is a construction on the top of the house made of many natural elements that prolong the house's lifetime and ensure people's safety. This strong construction resists many outside factors, it is helpful when it's sunny, cloudy, rainy, windy, or snowy weather. But, this construction is exposed to outside factors every day, it has its lifetime so it needs to be properly maintained. Therefore, a roof is an inevitable part of a house. Be aware of all the mentioned facts when planning to build a house. Once you prepare a list of needed steps to do roofing you are ready to get on the job.
- Roofing material
In the process of making or repairing the house and its parts, roof as well, people wonder which is the best way to do roofing. During this process, the important step is making a list for providing adequate material. Very often, style is important in making a roof but you should never forget that first, you need to provide strong high-quality building material.
The main parameters for adequate roofing material selection are looking for good quality, good design, reliability, and costs. The first important thing is paying attention to material weight. You should calculate the weight of the roof and the weight and durability of the other house parts. If the roofing material is too heavy, the other parts of the house construction, walls, and foundation, will not be able to endure the weight so lighter roofing material should be provided.
Practicality and durability are also very important for your roof construction. It is necessary to build a roof that is suitable for climate conditions in your area. Therefore, you should check the environment and weather conditions first. If the area is too windy, or stormy, a stronger roof construction material should be provided.
The largeness of your roof affects your costs also. A massive roof can protect your house better and give it an attractive design but it will cost more.
Many people have some basic principles when choosing a roofing material. It needs to be well-designed and provide good protection. The roofing costs are quite important as well. But, some of the next steps should be considered when doing this required job. Roofing material should be UV rays resistant, sealed, and strong, it needs to endure outside weather conditions and temperature variations. Nowadays, everywhere around the world make different roofing materials. With regards to this fact, you should better buy material from your domestic companies to save money and time for transporting material from other countries.
- Roofing team
If you are not familiar with the roofing job there are a lot of companies that will make the right choice for you. Your job would be to tell them about your needs and design plans. Roofing experts are educated and experienced workers who will ensure the job will be done well. Finding some good certificated companies you are providing safety for you and the house because it's guaranteed by the performance of the trained working team.
It is well known that a good recommendation is always making the best choices. If you are not quite sure about your roofing working competence, and on the other side you are suspicious of other companies' work, maybe you could ask around about some people's experiences. Inform about other people's experience and check the basic data about the companies which do roofing. It is better if the company has a long-lived working period and some certificates gained. Furthermore, you probably have in your neighborhood or your colleagues, some people familiarized with this topic. You should ask around about the companies and roofing teams who have already finished a good job. What people always say, is the best advertising is done by a satisfied customer.
- Assessing your abilities
Probably you already have some experience climbing up on your roof. It is very important for maintaining your roof regularly to check if there are some damages. If you checked that the damages are so big that your roof needs a replacement there is no other choice than to call a professional. But, if you have decided to do the roofing by yourself, there are some important facts you should know about making such a decision.
Firstly, roofing is a hard job to do. When you climbed up the roof you must be sure about your climbing skills. Roofing work couldn't be done by a man who is afraid of height. If your walk on the roof is unstable there is no doubt, that you should hire an expert. The next step in assessing your roofing abilities could be carrying a lot of material, such as a ladder, nails, and tools while climbing the roof. If you pass this test you will be able to do repair by yourself.
If you have ever repaired some damages on your roofs, such as roof tile or any other roof element replacement, you are probably familiar with some small steps in the roofing job. Be aware of a lot of things you should know about this topic. If you are sure you are the one for the job, you should pass some training climbing the roof and carrying the appropriate tool. Of course, always is better to start with a small size roof and simply designed it. The basic is to know how to use a hammer and nails and then you could easily replace a lath or a roof tile on your construction. You should have a new lath or tile if the old one is damaged too much and then you could build in the new material. So, if you provide some of the basic household tools the job could be done very easily. You should just pay attention to your working area. Roof construction is a steep place and if you are stable enough you could finish the repair. It is not the same to do a repair on a flat area and on a roof so you should provide a higher level of safety.