6 Essential Rules for Hosting an Open House That Will Lead to a Sale
by Laura Bierman on Jun 21, 2019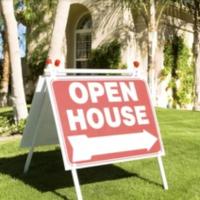 Whether you're in the process of attempting to sell your home, or if you're yet to put your house on the market, you're probably hoping that it gets snapped up fast. In this day and age, selling your property can be a long and stressful process. That's why hosting an open house is a great idea. Rather than receiving several unsuccessful viewings that are spread out through a period of months, an open house will drive a lot of traffic all at one time. Potential buyers can come and look around, as well as make an offer to the homeowner. The whole process is easy and simple.
Open houses are also perfect for those who are in a rush to sell their home and don't want to wait for several months before having any luck. If you're planning to host an open house in the near future, then here are five essential rules to follow to ensure a speedy sale.
1. Fix Up Your Property
This is arguably the most important rule to follow. Before you open up your home to the public, it's important to make sure it's looking its best. This will increase the chance of a visitor wanting to buy your house. Give it a lick of paint, fix any wear and tear, and make an extra effort to declutter for the big day. Small, intimate touches like fresh flowers and candles can also make more of a difference than you'd think.
2. Spruce Up the Exterior
Rather than focusing primarily on the interior of your property, making a good first impression on visitors is all about dressing up the outside. It's the first thing potential buyers see when they enter your open house, so it's vital to ensure it's looking great. Invest in some good-quality outdoor furniture. Give any fences and outdoor structures a revamp to keep them looking good as new. Plant pretty bushes and flowers or hire a landscape designer to do it for you. Selling your home fast is largely based on positive first impressions.
3. Highlight the Security of Your Property
You should advertise all advantages of your house, and security is one of the most important details. If you have a security system and reliable locks installed, let your visitors know about this. If not, invest in upgrading your front door and garage door locks to reliable deadbolts and points out to your visitors that the property is well-secured and only needs lock rekeying after moving in. Here is a wonderful guide to help you choose the right locks if your house doesn't have them yet. Additionally, you can plant thorny bushes under your windows, which is also a popular trick landscape designers and homeowners use to make a property safer.
4. Promote Your Open House
To get people to your open house in the first place, it's essential to first promote it to the public. First, you need to get quality pictures to use on real estate sites and social media platforms for attracting visitors. Hire a real estate photographer to get appealing images of your house. A professional always know what kind of lighting looks best and what angles to choose for the best result. A real estate photographer will use a wider lens to add an impression of a wider space to your interior. In certain cases, you may also want to use fancy elevated or drone photography tricks.
On this page, professional real estate photographers explain, "Elevated real estate photography means taking pictures when the camera is positioned between 10 to 30 feet in the air in order to create a camera angle that is considerably higher than the average line of sight... you may need elevated photography if your property is blocked by a fence or landscaping. By raising the camera's height with a drone or pole, the resulting photo will give a more accurate view of your property's exterior."
Here is a pretty large list of selected real estate photographers throughout the United States to help you find an expert in your city.
Share photos and get the details out via social media and real estate websites. Tell your friends and family to spread the word. If you have your own website or a personal blog, publish a post and ask your followers to share it. Find appropriate keywords for both the title and the body of your post. This way you'll become more visible on the web and attract people who are looking for open houses using search engines.
After your blog post is published, send an email with a link advertising the open house event to people in your contacts, but only to the ones who you think might be interested or will not mind sharing news with their friends who live in your city.
There are many ways and means to get the information out to the public, thanks to the digital age we live in. Spreading the word will work wonders in attracting people to come and subsequently wanting to purchase your home.
5. Strategically Use Signs
Using signs is also a great way to appeal to potential buyers to visit your property and have a look around. But rather than just placing them left, right and center, it's important to use them strategically to increase the chances of selling your home. Use different styles of signs that are noticeable from a distance.
Place signs a short way from your house directing them to it, as this can attract a wider audience. Signs provide the perfect opportunity to grab people's attention, even those who didn't know a thing about the open house previously. There are more people than you think who are looking to buy a new home, so noticing your sign might just make their normal commute from work turn into their lucky day.
6. Keep Out of the Way
To allow potential buyers to have a proper look around, it's important to stay out of the way and let them roam freely. If you have an agent, there is absolutely no reason why you should be present. When visitors attend an open house, they usually want a certain degree of anonymity. They may feel that, with the homeowner there, they cannot speak freely to their partner about the property as they usually would. With this in mind, it's essential to let your agent do the work and return to your house when the event has ended.
So, now you know the essential rules of hosting an open house, it's time to get started. Spread the word to your friends, family, colleagues, and acquaintances. Advertise the upcoming event on real estate sites, and make minor improvements to the interior and exterior of your property. Declutter your space, fix any minor wear and tear, add small touches and fix plumbing to add to the appeal. An open house is a great way to sell your home fast, but it's essential to prepare in advance to ensure that this happens.