Why Summer is the Best Time to Perform Roof Maintenance
by Boris Dzhingarov on Jul 8, 2016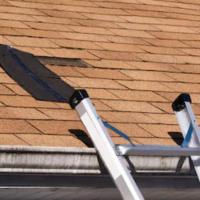 Maintaining your roof is one of the most important steps that you can take as a homeowner to keep your house in the best shape as the years pass and as the weather takes its toll on the exterior of your property. Simply maintaining your roof could prevent major problems, including leaks, that would cost you a substantial amount of money in repairs.
Summer is the best time of year to perform your roof maintenance tasks, especially after you've purchased high-quality safety equipment and lanyards. But if you're wondering why summer is the best time, keep reading to learn more.
Prepare Your Roof for the Winter
Many people prefer doing roof maintenance and roofing repairs in the summer simply because it precedes the winter and it's the ideal time to not only check for the damage that the past winter has done, but also prepare for the upcoming winter by reinforcing the roof wherever necessary.
It's Very Difficult to Make Repairs in Cold Weather
Another reason why you should perform your roof maintenance in the summer is that you don't want to have to deal with a roofing problem during the winter when the temperatures are too low to bear. And the winter season's cold temperatures, snow, and ice can make it nearly impossible to even make proper repairs, such as replacing shingles. Summer weather, particularly when dry and warm, is easier to work in, so take advantage of this time to make sure your roof is strong. 
Roof Maintenance You Should Perform in the Summer
The summer season goes by rather quickly, giving you only a short window of time during which you can perform proper roof maintenance. Being prepared and knowing exactly what needs to be done will ensure you can finish your project while the weather is still optimal for it.
A good place to start is to complete a roof inspection with the help of a professional. If you need to make any major changes to your roof, you should find out about permits and licenses that would be necessary to do so. If you have to deal with insurance claims that result from weather damage, you'll need to have your insurance adjuster write up a report.
Once you know what needs to be done, you should choose the right materials for your roof, whether you need shingles or tiles or you're dealing with a metal roof. Remove all of the damaged and loose shingles and tiles that are found throughout your roof, secure all of the boards, and make sure that each board doesn't have any damage or protruding nails.
Finally, install a drip edge along the eaves of your roof, and place a layer of water and ice shield to protect the roof's bottom later and help protect the frame to make the roof last even longer.
If you're ready to make the most of this summer by ensuring your home is in great shape, don't neglect your roof. As you can see, the summer season is the ideal time of year for home maintenance.