How Hail Storms are Formed - Roofing Considerations
by Guest on Aug 30, 2020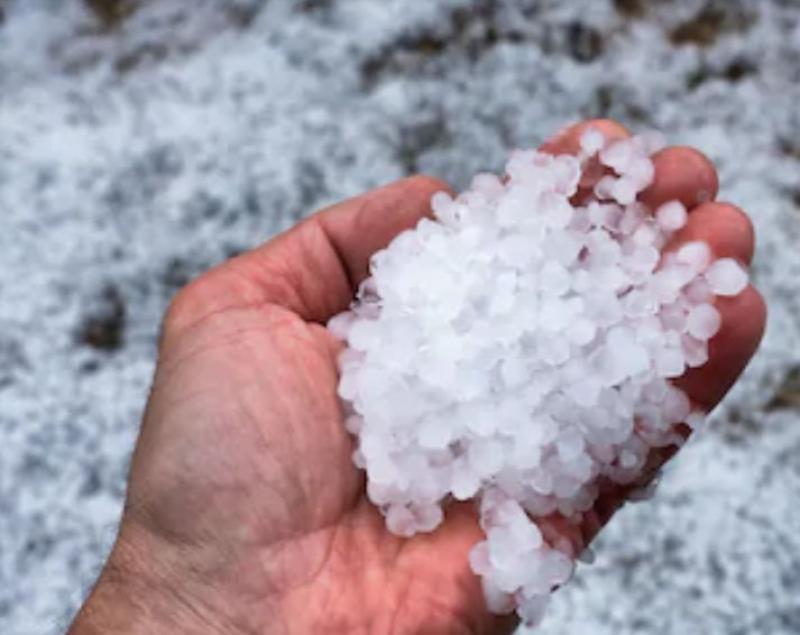 Hail can wreak havoc on your home. Not only can it cause significant damage to your home's roof, it can damage its gutters, which is also a major concern that can lead to other issues. According to the gutter specialists at Summit Roofing and Gutters, "Gutters provide protection from harmful components that may enter and damage the property."
But have you ever wondered how hail storms are formed and when you have to worry about a hail storm in your area that may damage your home's roof or gutters? Here are the answers you're looking for.
How Are Hail Storms Formed?
Hail storms are formed when rainwater freezes. When raindrops are carried back into the sky by thunderstorms, sometimes they end up in particularly cold areas and turn to ice.
These frozen raindrops then collide with liquid rain and they grow larger. The longer they're up there, the larger their potential for growth.
The hail storm finally occurs when the updraft of a thunderstorm becomes too weak, or the hail stones are too heavy.
When Do Hail Storms Occur?
It's easy to assume that hail storms only occur in winter, due to the icy stones that are formed. What most people fail to realize is that the higher up you go, the colder it gets – just look at mountain climbers in summer, still decked out in winter-fitting gear.
There's nowhere as high as way up in the clouds, where hail is formed.
Another factor you need for a hail storm to form is a thunderstorm — which typically happen in spring and summer. The most violent are fueled by heat in the atmosphere, so this makes sense.
So even though thunderstorms and hail storms can happen at any time, they most frequently occur in the height of summer.
Why Does Hail Come in Different Shapes and Sizes?
Wind whips hail stones through the cloud layers. As they fall lower, they begin to melt, Then they're whipped back up into the higher parts of the clouds and freeze again.
The wind's impact on the rapidly melting and refreezing hail stones can cause some disfigurations. This is only aided as the stones encounter more and more water, which hits and freezes at various angles. This can make the hail stones become lumpy or even jagged.
Size variation occurs depending on how much water the hail encounters as it whirls around in the clouds. Plus, some hail whirls around lower than other hail stones, giving it more time to melt before falling.
Lastly, some color differences may also occur depending on how fast the water freezes to the existing hail stones. If water freezes instantly, it creates a cloudy look. This is due to air bubbles being tracked inside the frozen hail. Slow-freezing hail will be clear, as the air bubbles have had time to escape.
All of these factors combined means hail can look different in color, shape and size.
Take a look at this hail size comparison to everyday objects from the National Weather Service.
Hail Size Comparison According to the National Weather Service

Hail Diameter Size in Inches

Comparison Object

1/4 inch

BB

 inch

Dime

3/4 inch

Penny

1 inch

Quarter

1-3/4 inches

Golf ball

2-1/2 inches

Tennis Ball

2-3/4 inches

Baseball

3.8 inches

Softball

4-3/4 inches

DVD
How Much Damage Can Hail Cause?
Basic, tiny hail won't cause a lot of damage — except maybe a painful spot on your skin or two. However, the larger the hail is, the faster it falls, so the largest hail stones can cause monumental damage.
Being so hard and fast-falling, hail can easily damage anything left out to greet it. There's plenty of recorded damage of it destroying crops, which is horrifying and extensive damage itself, but it can also target property.
Sometimes hail storms can cause upward of $1 billion in damage to property, including multiple buildings across a state.
How Can You Protect Your Home Against Hail?
Like with all natural disasters, there's often very little we can do to prevent or halt them. Considering how much damage hail can do though, it's always a good idea to make sure you're as safe as you can be.
The most you can do is protect the most sensitive parts of your house. Your walls should be fine, but what about the windows and roof?
You should have your roof checked once or twice a year by a professional. You should also always have it checked after a significant storm.
You can also have glass windows and doors shielded against hail using roll-down or slide-over systems you can get installed. If you ever want to replace your windows, some models are impact-resistant, too.