7 Ways to Lower Home Building Costs
by Guest Post on Oct 26, 2016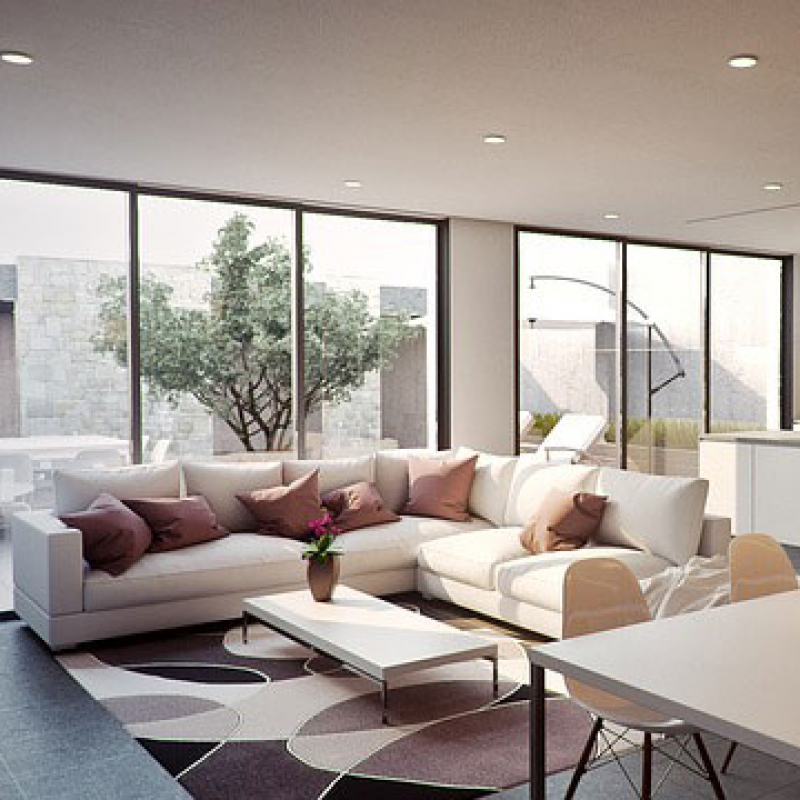 Building a new home is a big investment, probably the biggest one you will make in your life. It is a great delight to own a new home that you have helped to plan, design and get off the ground. Take care, however, as this exciting experience can be fraught with risk. Be cautious, think carefully and communicate and manage properly. Soon you will be happy in your dream home. Neglect certain issues and you could go way over budget both in time and expenses. This could potentially turn your dream build into a nightmare. Follow a few basic rules to avoid this scenario:
1, Do Your Homework
My best advice is to shop around, do your homework. Do not be charmed or fooled by the first contractor that promises the earth. Check references and look at work they have done before. Remember, price, or quoted price, is not the only thing to look at. Select your contractor wisely. Often the cheapest quote will end up costing you the most.
2, Start Small
Build a small to medium size house, with options and areas to expand. Build a decent home that you and your family can live in comfortably, while leaving your options open as funds increase or your family gets bigger. This is easy to do with a little forward planning. A reputable construction company can give you good advice in this regard, but do give it a lot of thought yourself.
3. DIY Can Save You Money
Choose to do some of the basic work yourself. Leave the difficult, challenging jobs to the experts. That being said, there are many jobs you could take on yourself, with friends and family, or even alone. Things like painting or running cables, lifting or removing old structures, could save you a lot of money if you did them yourself.
4. Buy What You Can Yourself
Source materials wisely. Often, your contractor has contacts and connections and can get materials at a way better price than you could. He might have wholesaler or bulk arrangements with them. In some instances, with a bit of research, you could source a reliable and reputable supplier yourself, for a much better price. Unless you really know what you are doing, only buy new materials with good advice and a guarantee. It is no good paying the contractors to install inferior products, just to save a bit of money. It will only lead to problems down the line.
5. Check The Lay of the Land
Look at the land. Often a great piece of land, at a good price, could end up costing so much more before you even get to lay foundations. Look at the substrate. Poor or unsuitable conditions below the ground could lead to very costly construction in order to ensure a stable building. There is no point going to all that expense and effort if the building is going to shift and crack down the line. Also consider conditions above the ground. If you have a lot of trees or vegetation to clear and remove, this could prove very costly.
6. Keep The Design Simple
The design style and shape of your house could add a lot to the expense. As much as you might want to be creative, the simpler geometric shapes are going to cost a whole lot less to build. The more elaborate and complicated the design, the more expensive it will be to build. That is not to say you have to compromise on creativity, just do it in a logical, cost effective fashion.
7. Invest in The Right Areas
Spend the money where it counts. This sounds obvious but so often, people spend a fortune on fixtures and fittings in rooms or areas of the house that probably only you will see. That does not mean scrimp on other areas but focus on bathrooms and kitchens, areas that get a lot of use and are seen by all. That will give you the best return on investment.
There are many things to watch out for when building. The important factors are to have a solid plan, choose contractors wisely, keep an eye on budget and shop around where you can.
This is your home, so build it for your enjoyment, follow this basic advice so you have no regrets and can enjoy your new home with your family.
Happy building!