5 Easiest DIY Projects for Beginners
by Romalyn Casia-Lim on Oct 25, 2016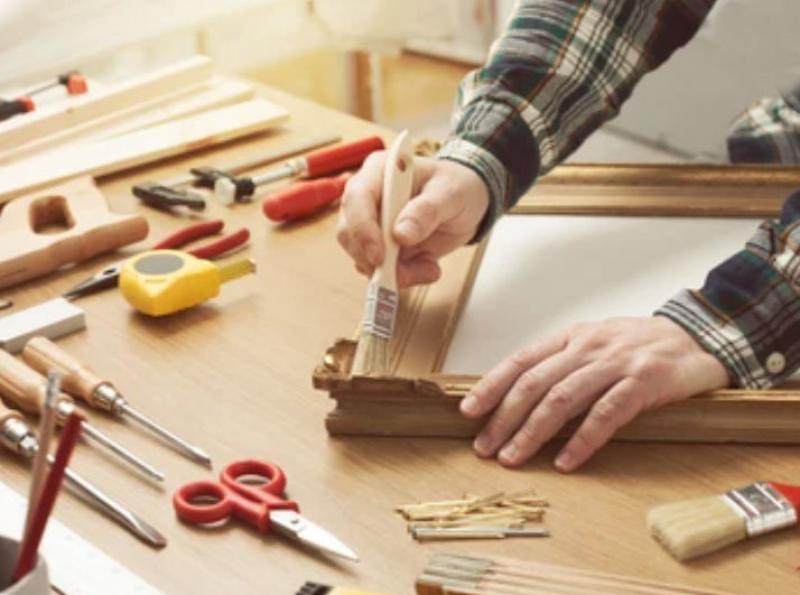 The easiest way to cut costs while repairing your house is to do it yourself. But repair work is easier said than done. For most people, breaking down a wall or constructing a signpost with recycled wood is a daunting task.
But there's a lot of reasons to try doing it yourself. Most people looking to sell their properties agree that completing a home-repair project solo is not only cost-effective but also deeply satisfying.
So, if you're looking to get involved in a repair project for the first time, try one of these:
Starting with the most basic woodwork project in the book - a simple shelf. It's a matter of cutting the wood pieces down to the right size and fitting them together neatly. This sort of project is really easy to pull off and if you get it right people will ask you where you got it from. The simple shelf also leaves enough room. for you to express yourself. You can, for example, paint one of the panels a unique color.
2. Wooden Wall Art
Speaking of expression - why not start with a piece of wall art? The great thing about a free-flowing project like this is the fact that you can simply cover your mistakes by calling them 'art'. Cut and color the slabs of wood any way you like and arrange them together on a board. If it looks like a city's skyline or a carved sculpture, you can probably leave it on a wall and be proud of it. Worst case scenario - it ends up in the recycle bin and you can start afresh.
3. Sofa Sleeve Cup Holder
Here's a project that is simple, clever, and useful. Putting together three pieces of wood will let you create a sleeve for your sofa. The top panel is used as a mini-table that can hold hot cups of coffee or a glass of wine. It's elegant and creative. The sort of project that will make you wonder why you didn't think of it yourself.  
4. Address Number Wall Panel
There's something deeply satisfying about cutting a single board precisely. You can spend hours polishing the wooden panel and making it look just right. In the end, simply glue on a few numbers and stick them onto your front door. The whole project should take no more than an hour if you leave the texture natural on the front.
5. Simple iPad Dock
iPad docking stations are expensive, so it makes sense to create one on your own. This project is a bit trickier than the others on the list. But if you need a dock for an iPad, you might as well start with this. The project requires a precise measure of the iPad's dimensions, but that's easy to get online. The catch is that you have to sculpt a single block of wood and get the grooves dug properly.
As a beginner, DIY wood projects may seem like a hassle. But once you start working on something simple like the projects mentioned here, you'll surely appreciate the rustic pleasures of this art form.