Increase the Value of your Home by Remodeling
by Guest on Jan 4, 2019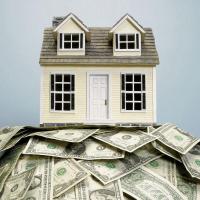 The main goal of remodeling your condos is to make them more attractive and add value to it than it was before. In remodeling the property, there are costs incurred ranging from high to low and it is advisable to navigate between the two so that you acquire a plan that suits your budget. Here are some of the guidelines that are important in making your cruise through:
1. CLEANING
This is a day-to-day routine that ensures that our living area or property is well maintained. Clear up any garbage within and around the property. Cleaning of floors, windows, and the compound adds value even if it is of low value.
2. PAINTING
Paint the walls both inside and outside of the property to make it look attractive. Paint the doors and windows too.
3. IMPROVE THE CURB APPEAL
Make the garden attractive. Uproot old flowers and plants as you replace them with new attractive ones. Make sure you do some weeding and try changing the landscape. Change the appearance of lights outside. Replace blown bulbs and work on the drive and walkways.
4. CHANGE WINDOWS AND DOORS
Renovate broken doors, windows, and window glasses. If they are beyond renovation, you can decide to replace or update the design.
5. CHANGE BROKEN PARTS
Check out the doorknobs, cabinet handles, light switches, and bulbs, and replace the broken or malfunctioning ones.
6. FLOOR RENOVATION
Change the tiles on the floor if worn out or try changing the design to make it more attractive.
7. UPDATING THE KITCHEN AND BATHROOM
The kitchen can be made more attractive when you work on the floor when change or improve on lighting, when you put in new appliances, and renovate the sinks. Renovate cabinet doors and cabinet knobs and repaint them. You can decide to change the bathtub and the layout of the bathroom. Replace outdated showers.
8. STRUCTURAL PROBLEMS
Identify all structural problems and rectify them. These include broken roof tiles by replacing them or painting them, replacing and painting sagging roofs and ceilings. Check for leaks and renovate, check for cracks and rectify and then repaint.
9. UPDATE PLUMBING AND WIRING SERVICES
Check out for wiring issues and rectify them. Work also on plumbing issues like water pipe leaks, tap leaks and sewer smells.
10. HANDLE SUPERFICIAL DEFECTS
Look out for any peeling paints and rectify them. Check out for doors and windows that seem to stick while closing and opening and rectify.
CONCLUSION
After planning and renovating the property by following the above tips, your property will catch the eye of everyone and it becomes valuable. These are the main points for achieving a perfect remodeling of your property.