A Guide to Roofing Materials
by Guest Post on Dec 16, 2013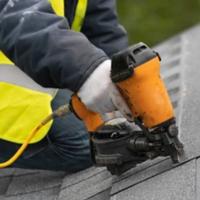 One part of your home that you would likely replace after a few years is the roof. Since it takes the most beating from the environment, rain, and shine, it will eventually be damaged beyond repair. When this happens, you have the option to replace it with the same material or consider using another roofing material.
There are plenty of roof materials to choose from. You can base your choice depending on design alone or also consider other factors. To help you decide, here is a simple guide for you to use. Remember, the new roof you install will be there for several years so you better like it and you must be content with what you choose.
Getting Too Much Rain?
If you are located in a region with long rainy seasons, you may consider concrete roofing tiles. They are made of sand, cement, and pigment, and are very heavy. You have to make sure that your roof foundation can withstand its weight. Usually placed overlapping each other from bottom to top, concrete roofs are known to be very durable to last even with frequent heavy rains. They are also fire-resistant.
Here Comes the Sun
On the other hand, if you live in a tropical region, you would want a roof that can insulate your home from the sun's heat so that you can save on energy used in cooling your house. Slate tiles are very ideal for such homes because of their reflective properties and insulating abilities. They are made of rock so they usually come in their natural color, which just becomes more beautiful with time. They are also heavy and expensive which is why they are only normally found in upscale houses. Still, you can save back your initial expenses on it since it requires very minimal maintenance, it is very durable, and it cools your home so that would mean reduced use of your fan or air conditioner. You also will not have to worry about termites, rats, or other infestation to cause damage to your roofing and siding.
Harsh Snow
You would not want your roof to collapse on you due to the heavy weight of snow that has built upon it. Metal roofing materials have a smooth surface allowing snow to slide off them. They are also made up of very strong material that can carry the extra load. Place enough insulation on the interior portion of your roof to add some warmth to your home.
On a Budget
If your pocket is not prepared for the sudden roof repair, then you can choose asphalt composition shingles. This roofing material is very affordable and it also carries with it other advantages. It is fire-resistant, very durable, and it comes in various designs to mimic slate or wood.
Beauty First
Even if wood can catch fire, become infested, and require a lot of maintenance, some homeowners still cannot resist choosing it because of its remarkable finish. Usually made from cedar or pine, wood shakes roofing comes in many colors that allows two houses can't have identical wood roofs. They can also be cut into varying widths, thicknesses, and shapes. It even becomes more beautiful through time. The good news is new technology has introduced new treatments to lengthen its life and make it resist infestation and fire.