Six Tips for Creating a Dream Kitchen
by Guest Post on Jun 13, 2016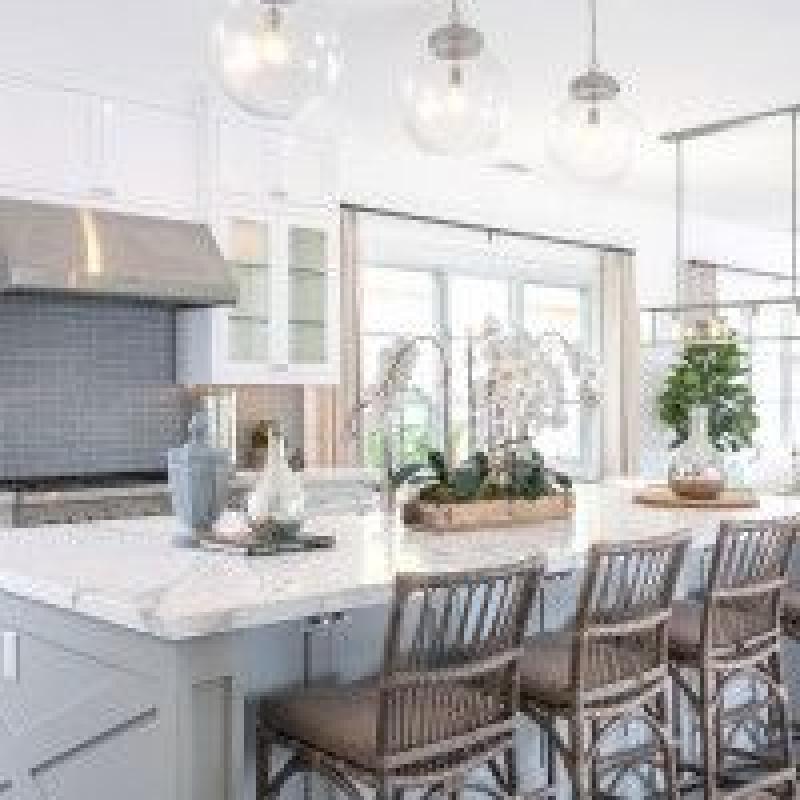 The kitchen is often the first room of a house that homeowners think about when they want to renovate their homes. During family gatherings or parties, people tend to congregate in the kitchen to help cook, share news, or just relax with people they care about. Use these tips to design the kitchen of your dreams, whether you are renovating your house or building an entirely new home.
Consider Different Plans
Before you hire a designer or contractor, really consider the type of kitchen you want. Many people love open floor plans in which the kitchen flows into the dining area and living room so they can interact with their family while they're cooking meals. If you want more space, consider how you can rearrange the appliances and cabinets to provide it, especially if you don't want to knock down walls.
Look for Nice Cabinets
One of the most important design aspects of your dream kitchen will be the cabinetry including cabinets. Consider how much counter space you need when you are planning your new kitchen, as well as storage space for dishes, pots, pans, and food storage.
Plan Counter Space
In most cases, you will not need as much counter space as you think. The designers at Mowlem & Co Knutsford can help you figure out how to use the counter space that you do need. Create stations for the different things you do in the kitchen, such as baking, cooking, or making your weekly grocery lists.
Purchase Nice Hardware
Your kitchen has dozens of pieces of hardware in it, from door handles to drawer pulls to taps. Splurging on nice hardware, such as brass or nickel pieces, will not only give your kitchen a fantastic look, but it will be more durable as well. Consider the décor of your kitchen when selecting hardware, as you can find styles to give the room a modern-day aesthetic or you can match it to a Victorian design as well.
Lighten it Up
If your kitchen has dark places, then pick out lighting to make those areas brighter. You can also pick out fixtures that will help you save energy, yet keep your kitchen well-lit. Also, consider installing lights under the cabinets to help you see better when cooking in your new kitchen.
Consider Appliance Use
When looking for new appliances for your kitchen, consider which options you will use and which are extraneous. While you'll want nice appliances, new technology has allowed manufacturers to add many features that you may never use. Instead of buying them and wasting energy, choose the most efficient appliances you can find that has all of the options you will need.
When selecting cabinets, worktops, and hardware, make choices that match your home's décor to create a showroom-worthy look. Here are tips on finding the right contractor.