4 Smart Ways to Make Your Yard Safer for Young Children
by Joe Goldstein on Oct 2, 2018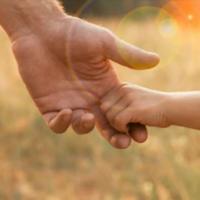 You don't need to raise your child in a bubble to keep them safe. Kids need the freedom to play outside to stay healthy and develop a sense of autonomy, but it's also important to make sure your yard is safe for younger children. Follow these tips to help keep your kids safe, active, and healthy in your backyard.
1. Get Rid of Any Poisonous Plants
This is an important first step to protecting your kids and pets. Many native plants and flowers throughout the US can contain harmful chemicals that, when ingested, can cause some pretty nasty side effects. Consult online plant identification guides, a local landscaper, or a local nursery to determine if any of the plants in your yard are not safe for children. In particular, pay attention to the most brightly colored flowers, since there are a few species that can be lethal.
Be sure to also remove any poisonous mushrooms that grow in your yard, and educate your children as early as possible about the dangers of eating strange plants in your yard.
2. Child Proof your Swimming Pool
A swimming pool is a great way to enjoy the summer while staying active and healthy, but it can also be incredibly dangerous for small children. In the US, about ten people die every day from drowning, many of them in swimming pools.
Building a gate around your swimming pool, investing in a pool cover, and teaching your children pool safety from a young age are all great decisions, but it's also worth considering removing your swimming pool altogether. Swimming pools can be expensive to maintain, but you can remove them at a fraction of the cost and reclaim your yard for other uses. Just be sure to call a legitimate demolition contractor or swimming pool removal specialist, because DIYing your swimming pool removal is a very bad idea.
3. Fireproof your Landscaping
If you live in an area that is prone to wildfires, such as California, it's worth considering fireproofing your landscape. Start by moving all flammable objects, such as woodpiles, at least 30 feet from your home. Use stone patios, retaining walls, and other hardscape installations to create fire-safe zones. Be sure to keep your tree trimmed and neat, so a burning branch is less likely to detach and spread the blaze. Visit this guide on designing fire-resistant to learn more.
4. Do a Safety Check on your Grill
Grilling as a family can be a lot of fun, but the grill itself can easily set off a blaze or burn small children.
Start by storing any extra lighters, charcoal, or propane in a locked container, preferably at least 30 feet from your home. You should also disconnect and shut off the propane after each use if your child is likely to play with the fuel knobs. Be sure to move your grill away from your home while in use, in case a spark decides to jump out.
How you educate your children about grilling safety depends on their age and personality. For some, drawing a chalk line that they're not allowed to cross can be sufficient. For others, it may be worth showing your children how to grill safely by involving them in the process. Visit this guide to grilling safely with your children to learn more.