Gun Safe - Securing Your Property and Family
by Celeste Liban on Apr 7, 2013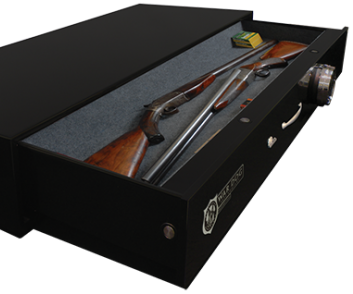 Due to different reasons, taking the steps in securing your property and family will need the right device like a gun that is available in your home in case of emergency. However, it is very important that you are going to keep it legally in order to avoid the future problems in owning a gun once undesirable things would happen and you will need to execute self defense.
It is part of the responsible ownership of gun(s) in providing the right gun safe where you can store the type of weapon that you have. Now, it is very helpful for you if you are going to make the good choices about the designs where you can keep the guns inside your home. It is ideal that it's not reachable by your underage children. One of the most ideal steps is that you are going to hide it in some of your walls where a beautiful frame can cover the door. Although this idea is very common but most gun owners were able to prevent the risk that their family might encounter in handling the firearms inside their home.
If your home was already furnished before you were able to decide in keeping your own gun, you can create a small renovation in some space in your bedroom. Or, be prepared to purchase the gun safe that are available in the market these days. You can browse online about these products where the stores are closer to your location. This will allow you to visit the place in person. However, if you find something that is suitable to your need for the safety of your firearms, then you can place your order. There are gun cabinets where your firearms were fully displayed but there are designs that will allow you to hide in front by having other displays. However, at the back it's a safety place to hide your gun. Better think it ahead before the undesirable things would happen where you cannot turn back times.