Top 10 Tips to Secure Your Home for New Home Owners
by Peter Smith on Jun 4, 2015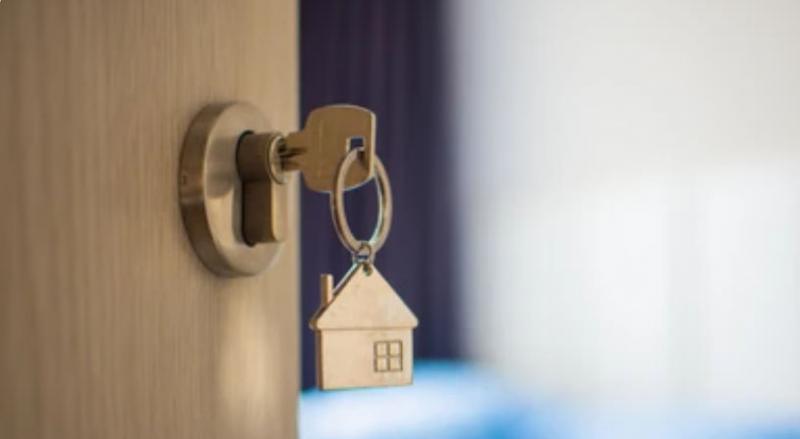 When new homeowners buy their first home, it is important to secure their property. Many potential hazards could cause security problems, though they can often be mitigated with the right kind of planning and thinking.
Learning how to handle the sensitive areas around the home and plan for different situations can be one of the best ways to keep your property protected against external threats.
Review the Home's Exterior and Tools
While this may seem like an obvious starting point, many homeowners do not prepare correctly. It is important to visually review your new property and make sure that there are no obvious entry points.
This can include breaches in windows and garages. If there are any tools outside of the home, such as ladders, make sure that they are locked away immediately, as they could provide entry to the upper levels of the home.
Secure Doors and Windows
Contact a qualified security company to review your home's door and window security. In most cases, it's a good idea to change the locks or to have them re-keyed to ensure that you know who has the keys to your new home. A good locksmith will check all internal and external doors and windows to make sure that they are in good condition. These sections of the home should be carefully monitored to avoid potential problems.
Install Light Timers
Opportunistic burglars do not like to be disturbed and may choose to break into your home if they think nobody is there.  To deter such problems, it's a good idea to install light timers in and around the house. These timers turn the lights on at random periods throughout the evening to make it seem as the homeowner is in the house.
Install Sensor Lighting Around Front and Back Doors
Sensor lighting near the front and back doors of your home can help deter potential thieves by drawing attention to their activities. These devices work according to motion sensor principles, helping deter potential break-ins while giving you visibility when you need it.
Regularly Change Security Alarm Codes
Security alarms can be very effective to keep your home safe, but it is important to have the codes changed regularly to keep the system secure. Make sure that you remember your codes and keep them private as you change them. If you consider buying a new Alarm system, opt for a wired system - wireless alarms are sensitive to hacking and signal jamming. A good alarm system can make a huge difference in deterring possible burglaries and protecting your family.
Install Bars in the Windows
Grilles and bars installed in front of your windows can be a great way to discourage burglars from entering your home. In many cases, burglars will break side windows to get entry or to take the keys in the home. With these grilles present you improve your home's security, but make sure they can be opened from the inside in case of a fire or hazard.
Install a Security Safe
You can easily protect your important personal belongings by installing a safe in your home. Simply install the safe within the home's walls or other sections to add an extra layer of security, and place your personal belongings in there when you leave your home.
Replace Your Locks
Another good way to prepare your home's security system and safeguard your belongings from theft is by having your keys and locks regularly replaced. When you review a new security system, be sure to have the locks and keys replaced, because you never know who might have access to the old owner's keys. Work with a reliable security company and your home will be much safer for it.
Protect the Shed
Another one of the most important things that you should make sure to do is take care of your shed. Purchase a good lock that can protect your garden shed, which may contain tools that burglars can use to break into your house. Even without those tools, burglars can steal valuable objects from your shed, so be sure to be diligent with your security.
Only Work With Licensed Locksmiths
Finally, when choosing a residential locksmith, make sure that you only work with ALOA (Associated Locksmiths of America) licensed locksmiths when you need to have your locks inspected. These trained and certified professionals are held to the highest standards in the industry, and it pays to keep in contact with them. If you need to have your security system inspected, these are the professionals that you should contact as soon as you can.