Top Ways to Successful Rose Gardening
by Stephen Davies on May 24, 2019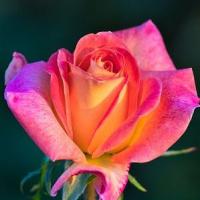 Roses are beautiful, fragrant, and romantic. Best of all, they're simple to grow, even if you don't have much experience. Follow these helpful tips if you want the best roses in the neighbourhood this season.
Consider Potted Roses
While bare-root roses are very popular, novices often have better luck buying potted roses. This type tends to be easier to plant, and you can purchase them throughout the growing season from a reputable nursery.
Choose a Planting Location
If you want lush flowers, your roses need between 6-8 hours of sun each day. However, they don't fare well if they bask in the hot afternoon sun. Make sure your location also provides enough shade.
Try a Bit of Coffee
Many rose enthusiasts add coffee grounds to the soil around their rose bushes. Coffee may help your roses become more fragrant and colourful. The grounds are also a deterrent to slugs, which are known for eating and destroying blooms.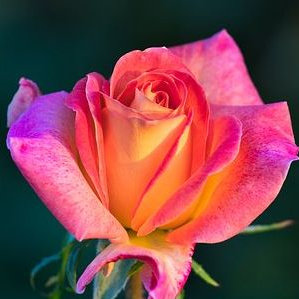 Banana Peel Compost
Instead of tossing that banana peel in the refuse, toss it into your rose garden instead. Banana peels are full of nutrients that your roses will love. Placing the peels around the base of your bushes will also prevent weeds from overtaking your garden. If you don't like bananas, try feeding your bushes manure, fish emulsion, or other natural fertilizers.
Dig a Deep Hole
Rose roots need plenty of room. Don't try to plant your bushes in a shallow hole. The hole should be big enough to fully cover the roots. If you're planting multiple roses at once, make sure to put ample space between each bush. Otherwise, your roses will compete for resources.
Protect Against Pests
Many different types of insects, including earwigs, can quickly ruin your rose garden. Instead of spraying your roses with chemical pesticides, try covering them with a homemade mixture of dish soap and water.
Keep Them Pruned
As a rule of thumb, you can't over-prune your roses. However, if you don't prune them, damaged canes may inhibit the plant's growth. The best time to thoroughly prune your roses is in early spring before they bloom. You can even lightly prune them throughout the growing season to make sure your flowers look their best.
Enjoy!
After you put in the hard work to grow the most beautiful roses in town, it's time to enjoy them. Cut your roses while they are still in the bud stage. They will last longer this way. It's best to cut in the early morning or evening when the temperatures are the mildest. Recut the stems, place them in a vase with water, and enjoy!
If you need advice on setting up a blossoming rose garden, speak to a qualified gardener.