How to Find the Best Deal for Your Long Distance Moving Service
by Luke Sousa on May 3, 2017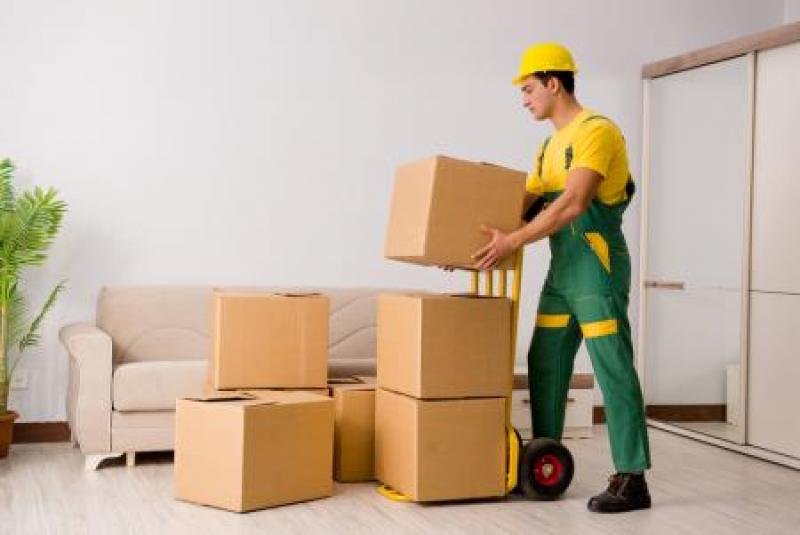 Is there anything worse than moving? It's one of the biggest stressors that people can put on themselves; it isn't just about relocating, it is also about getting there. Moving your belongings from one place to the next is hard enough, even if you are moving down the street.
If you are moving across the country, it takes more control out of your hands and requires that you put a lot more faith in the affordable long-distance movers you choose to transport your things. If you want to make sure that your assets are safe while in transit and that you aren't spending a fortune getting them there, then there are ways to get the best price and make your move less expensive.
A long-distance move, in technical terms, isn't so much about the distance from door to door. It is a legal term that the moving industry uses. A long-distance move is classified as any relocation that crosses state lines. That includes both interstate and state-to-state moving. Interstate means that you move across various states to get to your new destination, while state-to-state means that you just go one state over.
The Federal Motor Carrier Safety Administration is the agency responsible for the companies that move people's belongings across states, and they are in control of interstate moving companies as well. This may sound like a hassle, but it is very good news for people who are making a long trek.
Anyone who wants to be a long-distance mover has to be licensed and registered by the FMCSA, which means that you are more likely to get a reputable service than if you are using local movers who have no one governing their behaviors or practices.
The first step to your long-distance move
The first determination you must make when you are moving long-distance is how long that distance is. When you consider where you are and where you are moving, you might have the option to travel by road, water, or air. Although the preferred method is by road, it is all about your comfort level and price constraints.
Before you start to interview long-distance movers or consider things like containers, it is best to figure out your budget for moving. That will help to weed out any companies and factors that are simply not in the budget. Just remember that if you are relocating for work, then you can use a tax deduction. For every fifty miles, you can deduct forty weeks of your expenses. It's not just the moving cost, either; you can often write off things like lodging while you are in transit too. Make sure to check with your accountant and employer when planning your overall budget.
Your current versus your new space
The next thing you need to determine is the space that you now occupy versus where you are moving. There are times when your move is temporary, and it won't accommodate all your belongings, but you might not want to sell them. For long-distance moves that won't allow you to fit all the things you are moving from one place to the next, hiring a pod service to store your overflow is an excellent idea.
Most companies will load your overflow into a container that can move with you, and they'll store it for you. They're a great convenience; once you have sorted through to find what you want and need and gotten rid of what you don't, your things will be safely guarded until you need them again. All you have to pay is an additional rental fee per month.
Interviewing a mover
For a long-distance move, make sure to read the fine print to know about any additional charges like pod rental, extra time, or mileage that isn't built into the estimate. Making sure to interview many movers and to understand whether they are charging by the weight, the container, the mileage, or a combination of all, is the best way to compare them to find the best deal. You also want to be sure to research them to find out what their track record is. Remember, they are going to be taking some of your most prized possessions across the country; make sure they are trustworthy enough to do so.
Once you hire a company, make sure to get everything in writing, check with your employer, and know what to expect. Moving isn't just stressful because you are relocating to a new place; it is stressful getting you, and everyone and everything you love, there safely.