Learning All About the Concertina Loft Ladder
by Boris Dzhingarov on Sep 2, 2015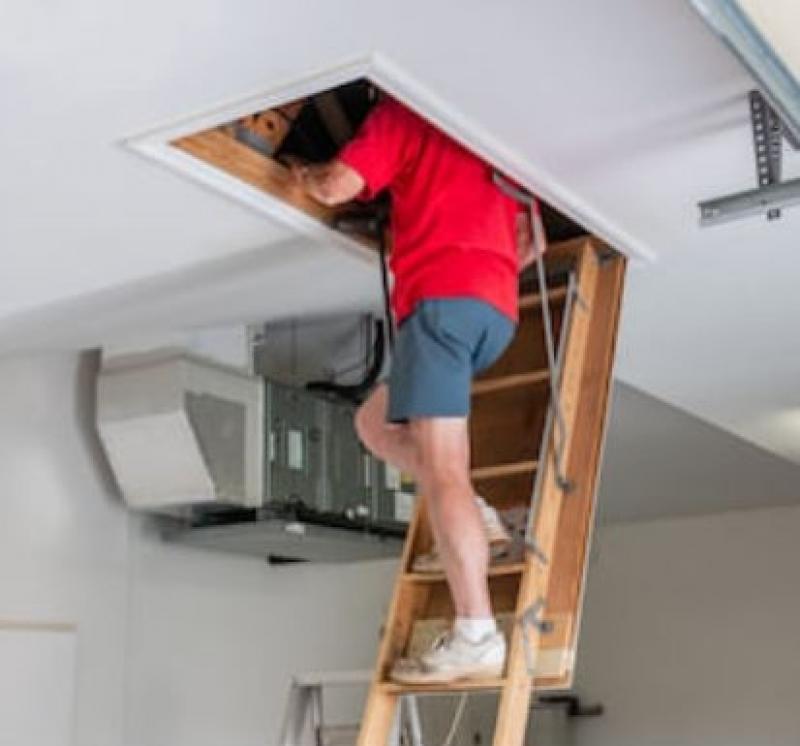 If you are searching for a loft ladder that helps you to save space and that is also very efficient, then you may want to consider the concertina loft ladder, as it meets all those demands. Concertina loft ladders are perfect in areas with very little space. They are very compact, can always be depended upon and they are easy to use as well. If you want to make sure you have some extra space, while you also have access to your loft whenever you want, then this is probably the best ladder for you.
About Concertina Loft Ladders
A concertina loft ladder folds up, which can be done either horizontally or vertically. They fit inside the loft hatch opening, even a very small one, and also work well in homes with high ceilings. The ladder itself operates in a unique way. It can best be compared to a scissor action. You can fold it up completely in a very compact manner, which is designed to save space. In so doing, you don't need to leave an area free in which your ladder will fit.
Most of the time, these loft ladders are made using a strong and sturdy type of metal. To store them, they fold up in a small cube that takes up almost no space. Most people install them behind their loft hatch door so that the loft appears closed and the ladder is stored away whenever they are not used. When you need access to your loft, you simply open the latch and unfold the ladder. It is very easy to install these types of loft ladders on your hatch and they usually come with special poles that allow you to pull them down whenever you need access.
Two types of concertina ladders exist manual and electric models. The manual model is, unsurprisingly, the cheapest of the two options. However, the electrical model is a lot more convenient and more suitable for smaller people, or those with some mobility issues. In an electric model, the ladder comes with a special mechanism that allows you to press a button to lower and raise the ladder.
There are many advantages to these types of ladders. This includes:
These types of ladders can be used in all types of lofts and attics.
They are perfect for homes with a lack of space and can also easily fit on small loft hatches because they are so small themselves.
They come in lots of different models, so you can choose designs, sizes and features that you like.
You can even include some safety features, such as rubber coating on the treads of the stairs. This also makes them more stable.
You can find models with safety rails on the side so that you can still go up the ladder if you have balance or mobility issues.
Do make sure, if you want to install loft ladders, that you choose one that is right for your size of hatch and property.