Should You DIY Your Window Installation?
by Boris Dzhingarov on Nov 21, 2018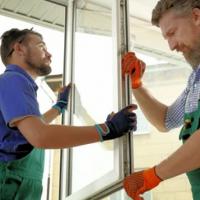 There are tons of projects that you can do yourself if you feel you have the expertise, or that the level of risk is lower. However, some jobs are usually better left to the pros.  The question from some is - should you DIY your window installation? Let's look at the factors that should determine your answer to this question.
Your Level of Expertise
If you're somewhat of a handyman, you may be able to replace a single broken window. Yet ignorance can hurt a homeowner attempting to replace a window themselves. Replacement windows designed for DIY do not have nailing fins. They're designed to fit in existing window openings. Some new-construction windows show up with the nailing fins folded back; they aren't designed to be installed as replacement windows but may be mistaken for such by homeowners. If you don't know what nailing fins are or what they look like folded back, you shouldn't be replacing your windows. The installation of windows in a new home should always be left to the construction crew.
The Tools of the Trade
Window installers typically install exterior cladding while they put in the replacement window. This provides a better seal against the elements. Specialized tools are required to form cladding, and it is a unique skill set that very few DIY enthusiasts have. If you lack this equipment and expertise, you might be able to get a replacement window in. However, you'll suffer from the microscopic air leaks that impact your quality of life and energy bills.
The Time Commitment
You may be able to replace a single cracked or broken window yourself in an afternoon. However, window companies do this type of thing for a living. If several or all of the windows in your home need to be replaced, you're better off calling in the pros. They could finish replacing all the windows in a home in a day or two, far faster than you could do it yourself.
One Mistake Could be Costly
Surveys have found that around 40% of homeowners who did a do-it-yourself project regretted doing it themselves. People often joke about how often home contractors are called in to repair the mistakes DIY enthusiasts made. If you made a bad piece of furniture, you can throw it out. Make mistakes installing windows, and you could destroy multiple expensive pieces of glass. Furthermore, DIY installation typically voids the manufacturer's warranty.
Little mistakes you don't realize you've made can cost you, too. Improperly installed frames allow air escape, driving up your utility bills. Sloppy caulking is both ugly and a breeding ground for mold.
If you do it all yourself, you may choose the wrong windows for your climate, causing your utilities to be higher than they have to be. Check out your options online to see the best windows for your climate. Work with professionals so you don't pay twice over for the mistake of installing cheap windows yourself.
If you have ordered the replacement windows already and found that it is too much for you, know that you can still call the professionals to finish the job for you.
Unless you're replacing a single downstairs window, the odds are that it is best left to the professionals. New construction projects and second-story installations should always be left to someone who is experienced.