What Is the Cheapest Window Replacement?
by George Diaz on Jan 29, 2021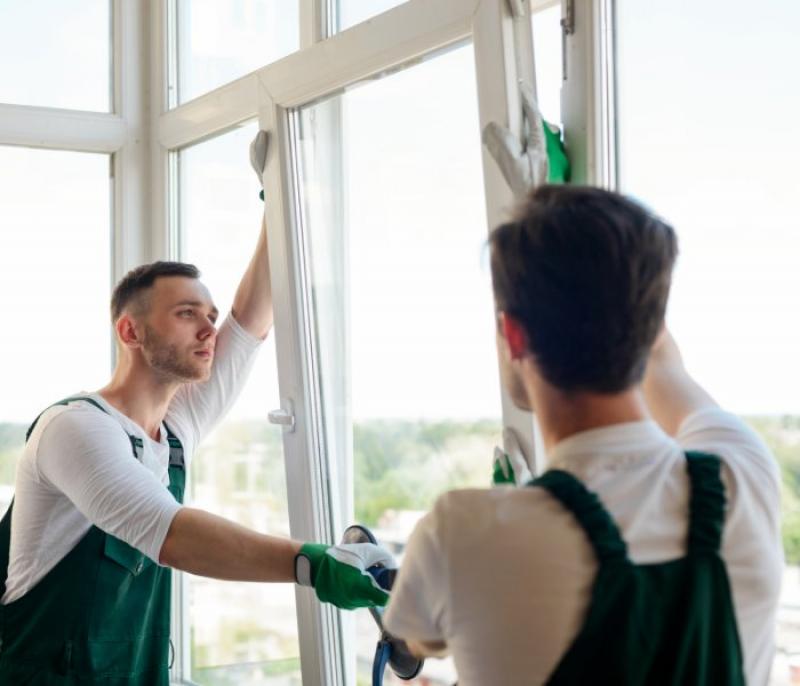 A new window replacement is an excellent choice for improving a home's curb appeal and energy efficiency, while also allowing more sunlight and fresh air into interior spaces. Various window styles are also easier to operate and clean from inside the home, making them an excellent choice for any room but especially for awkward spaces, such as over a kitchen sink or bathtub.
While new, energy-efficient windows are a great option for adding both comfort and value to your home, they can be a costly investment. If you're looking to purchase new windows but aren't sure how to fit them into your budget, consider some suggestions for affording something stunning you both need and love!
How to Save on Your Replacement Windows
There are a few ways you can save money on replacement windows without sacrificing quality or value. Check out a few simple tips and discuss these with a window replacement contractor near you:
Choose builder-grade
When purchasing new windows, you might be given a choice between architectural-grade and builder-grade or contractor-grade. Builder-grade or architectural-grade windows offer the energy efficiency and durability needed for basic design requirements, but will still provide you with many years of use before they need replacing.
Architectural-grade windows are more durable and less likely to chip, crack, or dent, and might offer more energy-efficiency. Since architectural-grade windows typically last longer than builder-grade, they're a better financial investment in the long run. However, these are usually at the top of the price range for new windows, so if you're on a budget, ask your window installation contractor if builder-grade windows are an option for you.
Avoid unnecessary accessories
When buying new windows, never forego features you truly need, such as energy-efficient double-glazing or tilt-in panes that are easy to clean from inside the home. However, you also don't want to pay for unnecessary accessories! Consider carefully features such as shades between glass panes, extra-thick safety glass, and added tinting.
While you also don't want to settle for a window style that does little to enhance your home's interior space or that is cumbersome and difficult to operate, you might also rethink built-in grilles, decorative hardware, and other such details. Start with the most basic design and style you prefer and then consider adding upgraded features as you can afford them.
Stick to common, simple window shapes
Custom windows add lots of personality to space and can enhance your home's style and décor. However, note that circles, hexagons, bay and bow windows, and other such uncommon window shapes and styles are far more expensive than standard windows.
If you're concerned that standard windows won't fit a particular space in your home, such as a far corner or long hallway, ask your window installer about the picture or stationary windows. These are panes of glass that don't open or close; a simple square or rectangular picture window is often far cheaper than a circle or hexagon, and can still provide you with lots of sunlight and an outstanding view.
Choose a cheaper window frame material
Solid wood windows offer lots of charm and aesthetic appeal, and typically the most insulation as well. However, they're also often the most expensive to install and also need consistent repainting and sealing! Fiberglass and vinyl frames are often far less expensive options, yet both materials offer lots of durability and style.
What Not to Sacrifice When Choosing Cheap Replacement Windows!
While homeowners don't need to invest in every feature and detail available when choosing replacement windows, there are some details you don't want to sacrifice! According to Denton Home Window Replacement, a leading provider of home windows, one common regret expressed by residential window customers is sacrificing style for their budget!
When shopping for new windows, never settle for a window design that might detract from your view, and especially in rooms, you use often. For instance, single-hung windows might offer sufficient light and fresh air circulation in bedrooms, but larger casement windows for the family room ensure an excellent view to the outside while you're relaxing or entertaining.
It's also vital to consider how windows affect your home's curb appeal and exterior appearance, especially along the front of the house. Small, single-hung windows on the home's front might create a cluttered look, whereas a large picture window or casement windows next to the entryway can enhance curb appeal.
A homeowner should also consider how a window operates when choosing a new style. Single-hung and double-hung windows, which lift and lower to open and close, can be cumbersome to use when located over a kitchen sink or any such obstruction. Sliders and casement windows are often the easiest to operate, making them an excellent option for your window replacement no matter your budget!