Replacement Windows and their Effect on Your Home's Energy Efficiency
by Valerie Muscat on Oct 18, 2018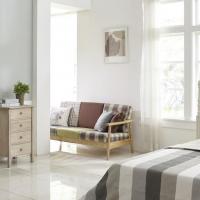 Replacement windows are an ideal investment if you're planning to enhance your home's energy efficiency, resale value, or even your aesthetics. And to achieve optimum results, you need to find the right types of home windows and have them installed as per the manufacturer's standards.
When properly maintained, these windows can last for years while also enhancing your home's energy efficiency.
Want to know how this increased efficiency happens? Well, read on to learn more.
How Replacement Windows Impact Your Home's Energy Efficiency
90% of window heat loss takes place through the window glass. This means that those with single-pane windows lose the most heat and hence suffer the most with regard to huge energy costs.
Energy-efficient replacement windows are mostly designed with Low-E glass which helps minimize the amount of ultraviolet light coming through your window while also ensuring that your house gets enough light to brighten it up. As you can see, you get to save on your lighting energy with these windows.
Their microscopically thin but transparent coating also helps to reflect heat. This means that they are superior in helping to keep your home cool without necessarily having to put any extra pressure on your cooling system.
Energy-efficient replacement windows are often double glazed which gives them good insulation properties. Naturally, this will help to significantly reduce your home's energy consumption rate.
The double glazing and insulation features work by reducing and regulating thermal loss from the inside of your house as well as solar heat gain from the outside, and hence keeping your home cool in the summer and warmer in the winter season.
Most experts recommend window replacement after a set period of time determined by the efficiency of the window itself. However, most homeowners actually tend to balk at the cost and wait until the situation gets out of hand. This is usually when the windows begin to leak, become drafty, or show signs of mold and rot.
Here are some of the signs that you really need to start thinking about investing in replacement windows:
Soft window frames
Your windows' framing is meant to be hard enough to withstand most of the natural forces including securing your home from intruders. But when the wood gets soft, it's likely that they'll begin to sag sooner than you expect.
The softness is mostly caused by water infiltration which eventually results to rot—a clear sign that your windows are beyond repair.
The windows demand a lot of force to open or close
This can be caused by the buildup of rust or rot on your windows. It's obvious that when frames rot they somehow inflate as a result of the water damage, and this makes it almost impossible to close or even open your windows.
Replacement windows, and especially vinyl windows, are waterproof. This makes them an ideal window option for a long-term investment plan. However, these windows are also prone to the problem above if they aren't properly installed.
A lot of noise from outside your house
Quality windows are meant to reduce distractions that come with outside noise. But when the noise becomes a nuisance, then it's definitely an indication that your windows have lost their efficiency.
New replacement windows fitted with double or triple-pane glass are an effective way to ensure a peaceful home free from all the noise.
Nasty surprises from your energy bills
It's abnormal to feel the breeze hitting you when your windows are closed. If it happens, then know that your seals have become faulty or for some reason, your windows were not properly installed, thus allowing air leaks.
This can end up costing you lots of money with regard to your heating and cooling bills as your HVAC system will be forced to work even harder to maintain the desired temperature.
And so, in order to ensure stable room temperature and low energy bills, consider installing replacement windows since they positively impact the overall energy efficiency of your home.
The Takeaway
When shopping for replacement windows, always insist to be given a warranty from the manufacturer or dealer so as to be safe in case of any defects on the window. This will help you feel peace of mind that the replacement windows you invested in will have a long lifespan and a positive effect on the comfort of your home.
Author Bio: Dan Hatcher owns and operates Zen Windows Austin. Dan's company is a leader in the Austin home services market, and he takes pride in delivering first-class customer service. When he's not helping homeowners choose windows, he enjoys spending time with his adult children.