Top Ideas to Get Distinct Window Frames
by Guest Post on Jun 24, 2013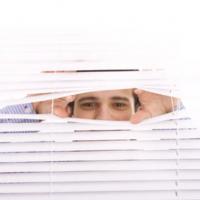 We decorate our homes with elegant pieces of stuff to make them look adorable. From light fittings to kitchen appliances, we want everything perfect and discrete. We leave no area to give it a different look. But there are still a few things that go unnoticed from our eyes. If taken into consideration, those things can also be transformed into something attractive. One such overlooked aspect of the home is the window.
Windows, the source of natural lights and fresh air also deserve a stunning look. Besides their task, they can enhance the beauty of assets. Putting beautiful curtains or lampshades over windows is now very common. Time requires something new and innovative. There are many techniques available to give a different look to the windows. Ample choices are available, the only thing needed is a little creativity and an accurate selection of options.
The Striking Alternatives
Apart from traditional methods, there are many other alternatives to provide an eye-catching look to the windows. One such option is the window panel or frame. There has been a great change in the panels of windows concerning time. Thankfully, now we do have ultimate options through the use of which we can have impressive windows. Let's take a look at some of the alternatives.
Shutters-The The Incredible Panels- Avoid using the same ordinary and simple looking window panels which give out dull look. They steal away the beauty of the home. Opt for stylish looking shutters for your windows. They are available in various shapes and sizes. These shutters can be installed either from inside as well as from outside as per the requirements of users. They are known for their application to control the amount of sunlight in the room as well as also provide great privacy. Because of their variable size and shape, they can be used in any type of building structure.

Blinds-The Trendy Panels- These are one of the panels which are very popular among many homeowners because of their look and style. Blinds are mainly available either in wooden or faux material. These panels are known for their matchless durability. They provide long-lasting service and are easy to install and very convenient to operate. Blinds are also available in a variety of options for the users. Some of such options are Venetian blinds, Roman blinds, Vertical blinds, and Roller blinds. The functionality of each one of these window blinds is different from the other.
The Other Window Treatment Options
Apart from the classic window panels and shutters, there are many other alternatives for window treatments. Maximum efforts are used to make windows attractive from the inside, indeed these treatment options also prove out useful to give eye catchy look to the interiors, but with the help of these window frames, one can make his home more appealing.