Storm Protection Products and Installation
by Guest Post on Aug 11, 2011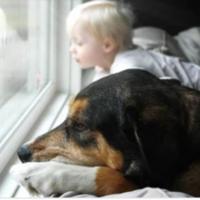 Window replacement is an expensive upgrade and many homeowners often do it in steps — first the street-side windows, next to the windows with the beautiful view, then the rest. It is common for homeowners to try installing their own windows, and then end up calling a specialist to take over when they realize the many details and common challenges found when installing windows, doors, and other storm protection products (also called storm abatement).
With the many building regulations (state, city, county) intended to protect property owners from the effects of high winds from storms and hurricanes, this is not a do-it-yourself job for the faint of heart.
Unfortunately for the do-it-yourselfer, the many warehouses and inexperienced window and door companies focus on making the sale on the windows, doors, storm panels, and storm shutters that are not the best value; however, this s a "buyer beware" situation so homeowners are often stuck with an inferior product or expensive installation charges.