How Impact Windows Can Save You Money Each Month
by LeonardJoy on May 17, 2016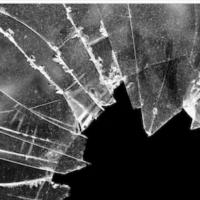 When you initially have impact windows installed in your house it will most likely cost you more than installing standard glass windows. Although impact windows offer crucial protection to the structure of your house, an extra layer of security, and more comfort than standard glass windows can, the installation cost may cause you to think twice about them. The good news is that although impact windows do cost more at first, they will eventually pay for themselves and will end up saving you money.
Impact windows save you money in several ways. When you have them installed, you may be offered a discount on your home insurance premiums. This is because impact windows add to the safety of your home, and insurance companies are interested in mitigating risk. The state of Florida also promotes the installation of impact windows by mandating that homeowners with windstorm protection receive this insurance discount. If your home's openings are covered with impact-resistant windows, you could receive a discount of up to forty-five percent of your premium.
With impact windows, homeowners can expect an increase in comfort and a decrease in energy bills each month due to increased energy efficiency. The glass that comprises these windows offers solar control while preventing any reduction in light entering your house, and less air escapes outside while less outside air enters the interior of your home. Because of this balance of visibility and solar control, impact windows do save you money without impeding on any of your comforts.
When compared to other alternatives that offer you protection in the event of a hurricane, impact windows are less expensive. Energy efficiency is not the only way that windows will save you money though. When you factor in noise reduction, increased security, and UV protection as well as the costs of preparation during hurricane season, the value of impact windows increases.
You will note that it doesn't take long for impact windows to pay for themselves. The decrease in your heating and cooling bills each month will occur instantly as you enjoy the convenience and protection that come along with it. Also, because you are being proactive about protecting your house you can expect a significant reduction in the amount you will have to pay in your home insurance premium. For these reasons, although it may cost more to have impact windows installed at first, they will eventually save you more money while providing a much higher level of value than standard glass windows.