Do It Yourself Windows Installation Tips
by Guest on Jan 20, 2014

These days, we find it difficult to budget our finances so most of us only wish to purchase the best yet lasting items for our homes. In worst-case scenarios just when we would wish to save every penny from our pocket, that boy from your neighborhood played baseball and broke your window and winter season is approaching. Hey, hang on a minute, before you start fretting about the situation several companies such as Newman windows can help you find an affordable replacement to your windows which you can either have it be installed or you can install it yourself as well. If you are once again, worried about the installation procedure, you don't have to worry because we have something that can help you put up Do-It-Yourself widows (DIY Windows). So you better start reading on.
Remove Window Trim and Casing
With the aid of pry bar, take off the old jamb and extension found along the sides of your previous window. Jam extension is a piece of wood that's attached to the window jamb to be of the same level with the wall.
Remove Old Window Guide
This process needs to be delicately done to make sure that the glass never gets broken with it gets uninstalled. If you have multiple sashes that can be moved sideways, you should take one sash at a tome and make sure that you already have removed any screw from the jamb in the process of removal.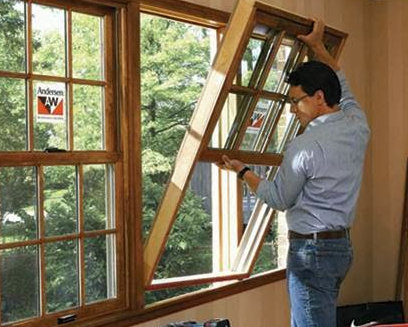 Check and Prepare the New Window Opening
Once the old window has already been uninstalled, you can start checking your new window opening. During the process, you have to take note if the window jamb is free from any structural damage such as cracking, leaking or rotting. If problems are identified, you must try to fix them before installing your new window. Do not forget to get the measurement of your opening to check it the replacement window fits into your opening. Consider and adjustment of ¼ to 3/4 inches allowance to the actual measurement of your replacement window.
Check Window Stop
This part can be seen around the external sides of the window jamb. This portion refrains the window from slipping from your opening. In short, it holds your window to refrain from falling. If you notice that your stop can no longer secure your new window, you need to either buy another stop or repair it if you can.
Dry Fit your Window
Hold the new window then try to mount it on the window opening to check if your measurements are already enough to accommodate your new window. If at any rate, you found out that your window opening may be too big or too small to your new window, you have to adjust your window opening until you are confident that your new window would properly fit into the opening.
Install the New Window
This process is easy to do and simple, you just have to put the silicone on the internal edge of your window stop then attach the window in its area. Install the level on top of the window then press then screw for more secured installation.