DIY Roof Inspection of Your New Home
by Guest on May 17, 2017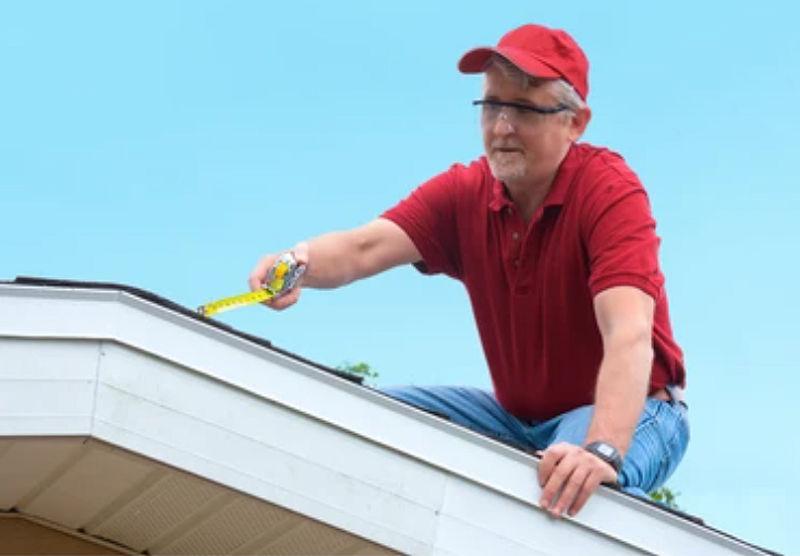 I am writing this post to provide fast, basic, and quality information related to roofing related issues for people looking to buy old houses. This article focuses on the real issues and provides you with information that will save you valuable money and time. The information listed below can also be used to assess the condition of your current roof.
General roof inspection tips: Things to look out for in Internal and External roof inspection
As a house owner, you should carry out at least two roof inspections every year. The National Roofing Contractors Association's (NRCA) recommendation is to inspect the roof in spring and Autumn as they offer more neutral weather conditions. As someone looking to buy an old house, you may not always have the opportunity to inspect the roof twice but you still can have a detailed internal and external inspection of the roof.
I normally set aside 30 to 45 minutes from my schedule for a thorough proper internal investigation. The tools required to carry an investigation are mostly limited to a good quality flashlight, screwdrivers, and facial mask for health and safety reasons. I've observed through experience that it is better to first have an overview of the roof's condition before focusing on certain areas for detailed exploration and analysis.
I normally begin at the center of the attic, and have a general cursory glance to observe the entire roof – I would also recommend you to have an overview before focusing on problem areas if you find any. The problematic areas are basically patches that have extra moisture, peeled off or falling paint, marks of mold, and major water leaks. In case of a constant water drip, there may even be marks of small puddles forming on the attic floor.
The presence of mold is a general indicator that you require external help and is almost a red signal in terms of buying the property. Unless it is a total bargain, mold generally means trouble and I would not recommend you to invest heavily in a property that has a lot of molds. Sometimes I also peel off the paint from the walls in the attic with a screwdriver and feel the moisture content within the walls.
Expert roofers are also helpful to carry out the internal roof inspection during a sunny day or when the roof gets good light exposure aiding in the identification of roof holes if any. Another important thing in internal roof investigation is to observe roof deck sagging. Tap the roof decks with a screwdriver at various places and see if the sound is consistent or not. The variable sound is an indicator of the different amounts of wear and tear for different roof decks.
The exterior check involves scanning the roof for loose material, the condition around the chimney, broken, torn, cracked shingles, and vents and pipes that have openings there or pass through the roof. The exterior may have mold, algae, and other water related damage as well which may be observed upon removal of certain tiles.
It also pays to be vigilant when the roof looks great cosmetically in comparison to neighboring properties of similar ages. It could be the vendor has had the roofline as well as their UPVC professionally cleaned just to make it appear newer and to deter you from closer inspection.
If the drains contain material like sand, it depicts that the shingle granules have suffered massive wear and tear. I also check the drains and see how sturdily they are fixed – look for them all around the roof to see they are firmly in place. In the case of nearby trees, leaves may block the passage of downspouts so I prefer to check them as well. Knock on all major vents and openings and see if they are properly functioning. A safety hat and a good ladder along with a safety harness in case of high roofs is an investment worth making.
As a consensus among the roofing professionals community, if the roof is made of concrete, it seldom requires replacement. In the case of tiled roofs, the lifespan maybe 15 to 25 years depending on the weather conditions. As someone interested in buying property, ask your property dealer and house owner about the dates when the roof was laid. This will eventually help you immensely in the long run and will save you time and money.