Creating Your Landscape Site Plan - Part 1
by Dan Eskelson on Apr 30, 2012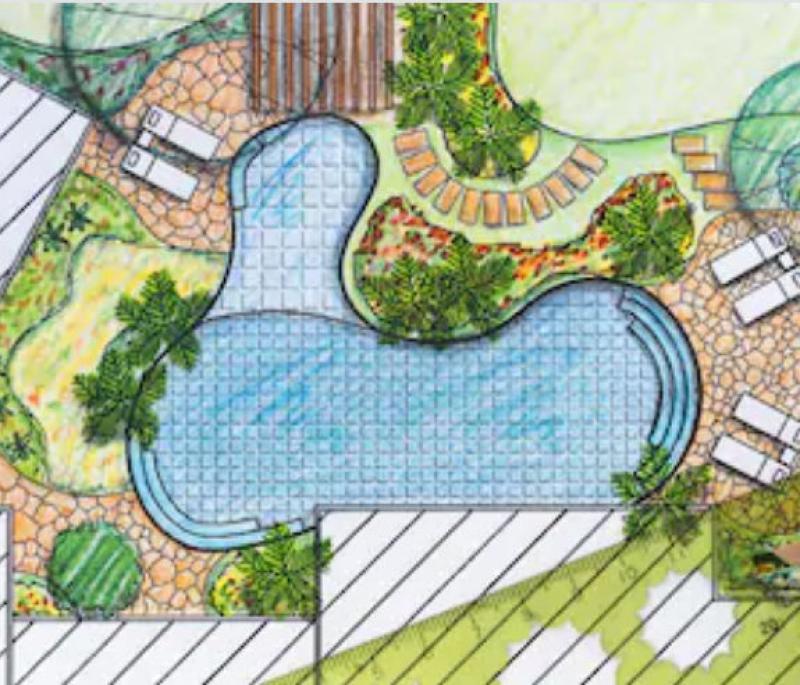 Please also visit part 2, Creating Your Landscape Plan
Previous articles in the landscape design series we have discussed the basic principles of landscape design. The theory is important, but now it's time to have some fun with the design process. Creating your site plan is the important first step in creating your ideal landscape.
Before you begin to design your landscape, you need to put into writing exactly what you like (and don't like), how you hope to use your landscape areas and other information which will determine your general layout, hardscape choices and plant selection.
Answering the questions on this form will help you focus on your preferences and may also bring up some ideas which you haven't yet considered. It's a good idea to share the questionnaire with other family members - each will have important input.
The first step in the drawing process is to measure and record the location of the house, all other structures, hardscape features, existing plants and property lines. Often, you will be able to use a site plan, plat map or other drawing supplied by your builder or your local government. This will save you lots of measuring time.
Accuracy is important! - you'll be basing all your design decisions on this drawing. You can use drafting tools and an architect's scale, or you can complete the drawing using graph paper, with each square equal to "x" number of feet. Make several copies of this drawing.
There are also several software programs available... unfortunately those in the price range appropriate for one- time homeowner use are not very easy to learn and produce poor output. If you like to play with the software, you may have fun with these, but drawing by hand will probably be most accurate and less time consuming.
First, using a copy of the basic site plan, create a "bubble diagram" of your intended use areas. Don't worry about defining each area precisely - this is just a general plan of what you want in various locations. Think about the family's needs for recreation, privacy, dining, entertaining, etc. This plan could also include a rough layout of your desired planting areas.
Next, with another copy of the site plan, draw all the environmental factors which will affect your property... compass direction, wind directions (both summer and winter), existing trees, etc.
You'll now begin to bring together your preferences and the principles of landscape design and apply them to the physical layout of your property. This is perhaps the most "difficult" part of landscape design - it's also the most fun! In the next article, we'll explore this part of the process.
Please also visit Creating Your Landscape Site Plan Part 2 of this article.