The Beautiful Elegance of Window Blinds
by Boris Dzhingarov on Sep 2, 2015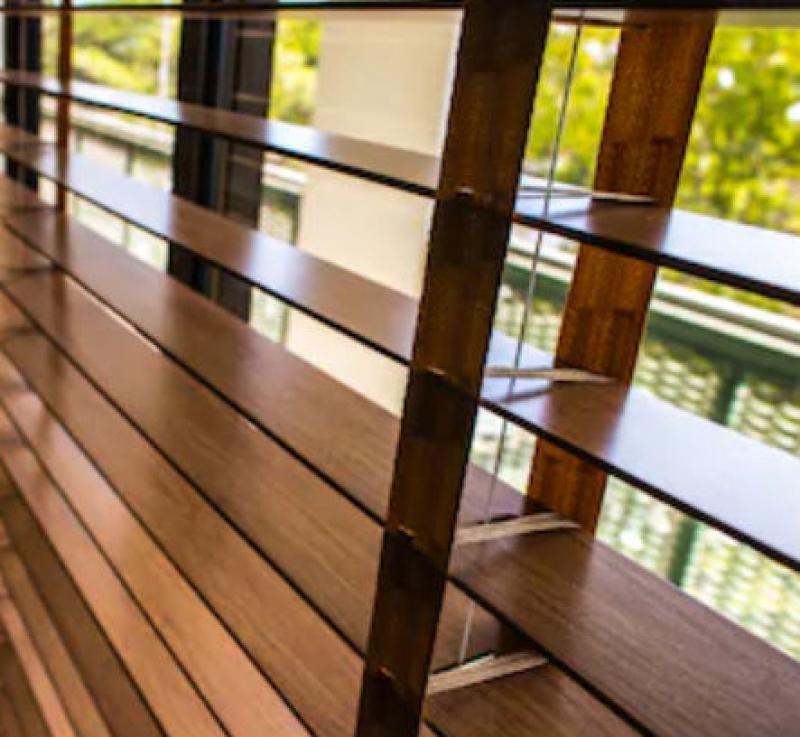 If you want to completely alter how your home looks, all you need to do is install new window blinds. Once you have changed such a simple little thing, it will feel as if you are living in a brand new property. This is because of two main reasons. Firstly, you can change the color scheme of your home and, secondly, you can change the amount of light that comes in. Blinds come in all sorts of styles, shapes, colors, and materials, so you can choose whatever is right for you. Let's take a look at the many different types of blinds you can choose from.
Vertical Blinds
Vertical blinds generally come in plastic, fabric or wood. They can be used in homes or offices. They are particularly good for large windows or even a patio door because of their vertical drop. They offer great insulation and are the most energy-efficient of all blind types. This means that you can save on your energy bills and see a return on investment when you install these blinds. Additionally, it is very easy to clean them and they are very affordable.
Roller Blinds
Roller blinds come in one of two kinds. First are those known as sidewinder action rollers. The second type is the spring action roller. With sidewinders, you pull the attached cord on the side. With spring actions, you pull a switch on the bottom, which then pulls the fabric down. These blinds are particularly suitable for domestic properties and will look great in any room. You can even choose waterproof models that are perfect for high humidity areas such as your kitchen or bathroom. They come in all sorts of fabrics and you can even get blackout versions for your bedroom, keeping the sunlight out.
Mini Blinds
Mini blinds are a type of Venetian blind that can create a different look in any window. They come in a range of different colors and they also vary tremendously in terms of their price. Most mini blinds are made from either aluminum or PVC. It creates a flat and smooth appearance on any window on which they are installed.
Woven Wood Blinds
These types of blinds are generally the most expensive because they use natural materials like weeds, wood and grass fibers.  They are very tightly woven and tend to be quite narrow. This means they are very effective at keeping the sun out. However, they can generally not be used in high humidity areas.
Venetian Blinds
Venetian blinds are possibly the most popular of all. They use horizontal slats that you can raise, lower and tilt, giving you lots of control over the amount of light that comes in. They are available in all sorts of colors, sizes, and materials. These blinds are often very elegant and create a real sense of privacy. They tend to be quite affordable, although this depends on the material that you have chosen.