Swimming Brings Families Together
by Guest on Jan 22, 2014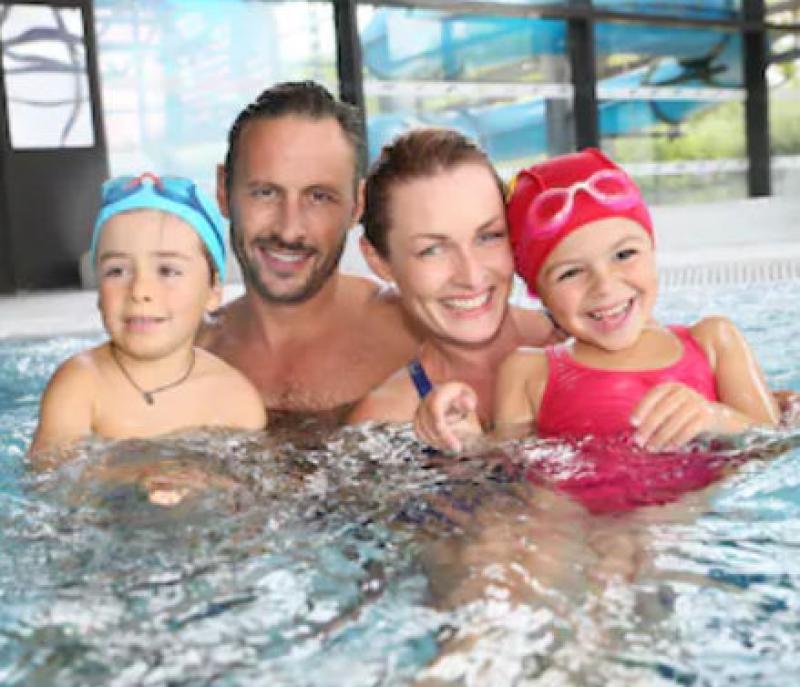 Families that want to dedicate time and energy to a new activity have many choices. While running, hiking and bowling may be a few options worth considering, another option provides many benefits: swimming. Families can bond together over swimming. There are also a variety of factors that should make swimming a top priority.
Health Benefits:
While some family activities may be fun, they may not all provide valuable health benefits that swimming does. Swimming burns between 500 to 650 calories per hour, depending on a few factors. Older adults who swim have an improved quality of life and decrease the probability that they will become disabled, according to the Centers for Disease Control and Prevention. The Center also reports that swimming helps improve or maintain bone health for older women. When families feel that they are taking better care of themselves, they can further bond together.
In addition to physical benefits, there are also mental health benefits to swimming that can operate for the betterment of the family. The Centers for Disease Control and Prevention report that men and women have improved moods after swimming. Swimming can also relieve anxiety and decrease depression. Parents who have children with disabilities report that they feel more connected to their children when having swimming as part of their regimen.
Availability for Multiple Age Levels:
Just about any age group can enjoy swimming. This includes babies and the elderly. Classes have been established to help babies swim while they are still infants. After months in the womb, this type of activity can help babies be reintroduced to a soothing environment that is similar to the comfort of the womb. Additionally, swimming does not impose pressure on bones and joints, so older family members can enjoy swimming with younger members of the family. While certain sports like baseball or soccer separate kids by age range, a family can enjoy swimming together. A three-year-old and a seven-year-old can swim together at their own pace. This helps the family do something together without having to exclude members of the family that are younger or older than others.
Inclusive Environment:
Because swimming provides an environment that is suitable for individuals of all ages, it allows family members to interact together and to support each other with being more active. At the same time, swimming allows individuals who are overweight an activity that does not provide as much strain as other exercises would. As child obesity levels continue to rise, swimming provides an excellent solution because it provides the necessary support for the weight of a person's body while he or she exercises.
Survival Skills:
Jess Thompson, the owner of Water Babies, says that the sooner that babies and children learn to swim, the better. Babies, children, and adults can all learn how to swim and prevent themselves from drowning, a common cause of death for younger children.
Chance to Bond:
Jess Thompson also says that swimming provides a valuable opportunity for parents to bond with their children. For babies, swimming provides the opportunity to understand and respond to their parents' instructions.
Affordability:
Some family activities are great fun for families, but because of their expensive nature, they may not be feasible for a long-term activity for the entire family. However, swimming can be very affordable. There is a minimal cost if the family already owns and maintains a swimming pool. Freshwater supplies like lakes, rivers, and the beach may provide other free or inexpensive options for families
Relaxing Experience:
Some family activities are high pressure and competitive. They may not provide a welcoming environment that helps bond families. Swimming does provide a relaxing environment. Motions are smooth and rhythmic. Buoyancy helps to create a calming effect. In a personal swimming space, there are no other distractions. Even if some horseplay is involved, this is on the terms of the family. This type of behavior can further help connect children and parents.
Swimming provides many benefits, including physical and mental health benefits. It helps to create an environment that helps charge positive energy throughout the family union. It is something that every member of the family can enjoy, including older relatives and extended members of the family.
Author Bio: Bob Quigly is a landscaping and family fun enthusiast who contributes to many blogs on where to find Summer Escapes Pool Filters at Backyard Ocean.com. Quigly suggests visiting their websites to explore the best swimming pool covers at BackyardOcean.com