Hot Water Dispenser Troubleshooting and Repair
by 411 on Jan 9, 2020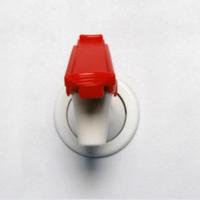 What Is Wrong With Your Hot Water Dispenser?
Note: If your repair problem isn't listed, click here to email or chat with a repair expert.
There's no hot water!
If there's no hot water, check these:
No power

Residential under-the-counter hot water dispensers plug into a standard wall socket, where there should be electricity at all times. To check the socket to be sure it's okay, plug something else (like a nightlight) into the socket. If there's no power to the socket, check the house fuses or circuit breakers, or have a qualified electrician find and repair the problem.

Overload switch

If the wall socket has power, check to see if there's an overload switch on the hot water dispenser housing. If there is, reset the switch (usually by pressing it in), wait 15 minutes, then try the tap and see if the water coming out is hot. If there's no overload switch, there may be an internal fuse on the unit. To see that, you need to remove screws and a panel.

Heating element

If there's no overload switch--or if the unit still doesn't heat--the heating element may be burned out. If so, it may be replaceable. Check with the manufacturer for repair or replacement instructions.
The faucet leaks hot water
A little hot water leaking from the faucet from time to time is normal. Water increases in volume as it heats, so a small amount of water may drip from the faucet to relieve the pressure inside the water tank under the sink.
If the leak is continuous, though, the shut-off valve needs to be repaired. That usually requires the help of a qualified appliance repair technician.
The water is way too hot!
The temperature control on residential hot-water dispensers is normally factory-set. But you can usually set it to a different temperature. Consult your owner's manual to learn how to set yours.
The water pressure is poor
The amount of water coming from the hot water dispenser is primarily determined by the amount of water entering the tank below. If the water flow is unusually slow, though, the incoming water may be obstructed--either a valve isn't open all the way, or something is blocking the tank output or the faucet.
Work on these areas of an appliance may require help from an appliance repair person or another qualified technician.