The Right Decking Material to Choose and How to Maintain it for Your Specific Needs
by Luke Sousa on Apr 27, 2017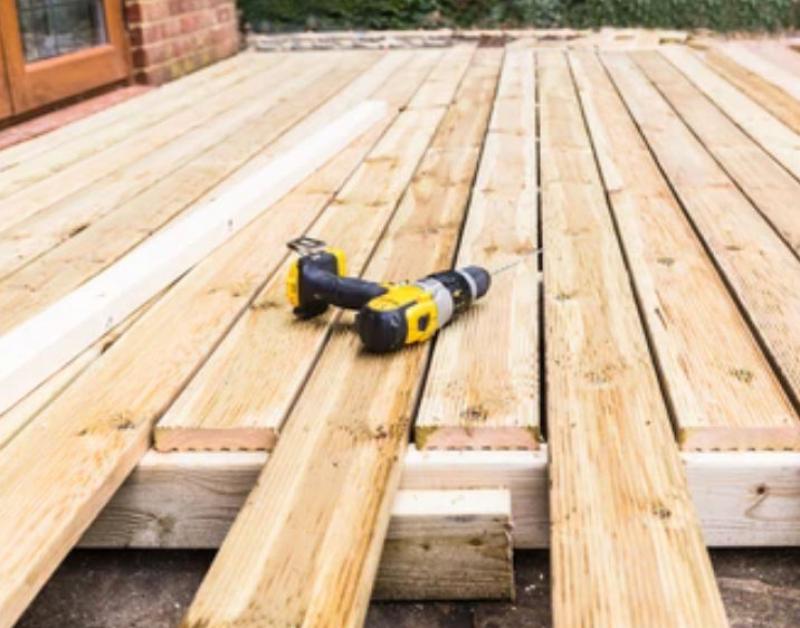 There is no better place to create memories with your family or to entertain than the great outdoors. As an extension of your interior, a deck can add seating, provide a haven from the chaos of the world, and let you enjoy your outdoor area.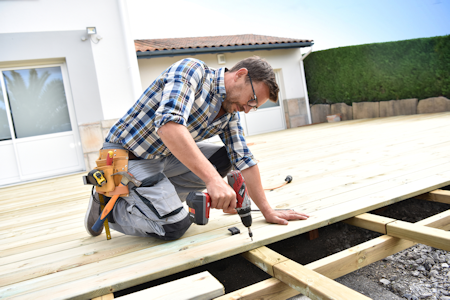 There are different types of decking material that you can use. Some are created for certain climates, while others can help you cut the cost of a development area. Which one is best for you depends on where you live, how much the deck is exposed to the elements, and how much you have to spend. These are the five different types of decking materials to choose from:
Pressure-treated lumber
One of the most commonly used decking materials is pressure-treated wood. According to sales, this accounts for approximately 75% of new deck construction. The allure of pressure-treated lumber is that it is affordable and easy to buy, at home improvement stores around the nation. It is also easy to cut and construct using only screws or nails.
Most pressure-treated lumber is made from southern yellow pine and chemically treated with a coat that makes it resistant to fungus, bugs, and rot.

The biggest disadvantage to PT lumber is that it tends to warp, split or crack, which can shorten the lifespan of your deck. It is also more high-maintenance and requires pressure-washing and staining every two to three years.
Redwood or cedar
For the homeowner who wants a traditional-looking deck, both cedar and redwood are the preferred options. Both softwoods provide a rich and natural look to your outdoor space. They have no preservatives or chemicals, but the natural oils and tannin in them make them resilient to decay, insects, and rot.

Heartwood boards come from the center of the tree, and they are harder and more resilient than other parts. Unfortunately, there is no way to know which boards you will get.

The biggest disadvantage to cedar and redwood is that it is about three times the cost of pressure-treated lumber. Also high-maintenance, it will require a coat of finish about every two to three years to reduce the occurrence of splitting.
Tropical Hardwoods
There are many varieties of tropical hardwoods like tigerwood, ipe, cumaru, Philippine mahogany, and massaranduba. What makes them so popular is that they are extremely hardwoods and have a rich grain, which makes them more resilient to both insects and rot.
The disadvantages to tropical hardwood are that they can be very difficult to construct because they are hard to both cut into and drill. They are also expensive, depending on the type you choose,  but often not that much more than redwood or cedar.
They don't stain very well, so it is better to use a protective UV finish to preserve the wood and apply it every three to four years. Typically a material used by high-end builders, it is not a decking material for the DIY newbie.
Composite wood
Composite wood and composite plastic make up another large chunk of the decking material industry. Most products available are made from polyvinyl chloride and polyethylene and come in a large assortment of colors. There are also some brands like TimberTech and Veranda, which are made from recycled plastic and wood fibers. That makes them highly resilient to water.
The advantages of composite wood are that they are very low-maintenance and never needs sanding, staining, or refinishing. The biggest disadvantage is that they can show signs of decay quickly and not everyone loves their aesthetics.
Aluminum
Not a common choice, an aluminum deck is an ideal option. An aluminum deck won't rust, warp, or rot. It also won't crack and is impervious to weather and mold. As it is powder-coated, you can walk on an aluminum deck without ever worrying about splinters, and it is also highly slip-resistant.
It is also fire-resistant and durable, which is ideal for every type of climate. It is four times lighter than other types of decking, and it can be cut with a carbide-tipped blade. Most planks come with interlocking edges, which creates a watertight fit. It is also self-draining, so you don't have to worry about drainage problems.
The type of decking material that is right for you depends on your budget and your aesthetic preferences. Make sure to combine the two to find a deck that will look good for a long time, and that it doesn't take up so much time that you rarely have time to enjoy it.