Which Style of Electric Range is Best?
by Guest on Mar 29, 2011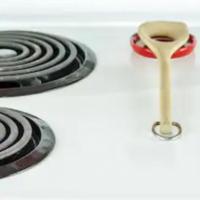 Common to many household kitchens is the electric range. Electricity is safe and readily available, making setup as easy as a plug and play computer system. When looking for an electric range to suit existing electrical requirements, people will find them available in both 220V which is the most common, as well as 110V. Plugging an electric range into a dedicated breaker is suggested for safety reasons.

As far as fitting a new electric range into the floor plan goes, they are offered in three basic styles. The first is a drop-in style electric range, which is built into the lower cabinetry and has a lip that overlaps the edge of the adjoining countertops. These are a good fit for a custom-built kitchen and usually have some type of cabinetry built around them. The next type of electric range is the slide-in model. These come in a variety of widths and simply slide into a gap between two lower cabinets. The slide in electric range does not have controls on an upright "back-splash," because, being nestled in between cabinets, there is usually a back-splash on the wall itself. The controls are generally at the back of the cooking surface. The last type is the freestanding electric range. This model is designed to be placed anywhere in the kitchen and does not need to be placed directly next to cabinetry. This electric range does come with a built-in back-splash where the controls are located. These models are made to be esthetically pleasing from the side view as well as the front since it can be seen from all angles.

For apartment and condo dwellers who want to do more than heat frozen dinners in a microwave oven, an apartment size electric range may be found that provides the option to bake, even in tight spaces. A window built into the door is an important feature to many cooks and almost every electric range is fitted with one. This allows for monitoring the doneness of cookies, the crisping of artisan bread, or the browning of delicate meringues without the need for repeatedly opening the oven door.

Every electric range will have a variety of functions as far as the oven goes. People will find it possible to bake, broil, brown, roast, or warm foods with speed and accuracy in the modern electric range. Some even feature a rotisserie function to assure a juicy roasted bird or barbeque. Almost every electric range will also have a self-cleaning feature, and there are even a couple that performs steam clean, keeping the new range's interior sparkling.

Today's electric range comes in many finishes as well. There are the traditional white, the sophisticated solid black models, and those that combine both. People will also find that a sleek, modern, stainless steel electric range is also available, sometimes combined with black. Almond is another popular color choice for an electric range. It's a good idea to drop in at a nearby appliance dealer and have an up-close look at the wide variety of styles and sizes available before making a decision.