Things You Need to Consider Before You Renovate
by Boris Dzhingarov on Feb 10, 2014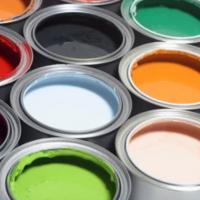 Renovations are not pleasant since a lot of stress is associated with making home improvements. Different things need to be considered and it is quite easy to make mistakes. To help you out, let us think about some things that need to be considered before renovating.
Available Budget
The most common mistake that we see is improper budgeting. In many situations, the problem appears as homeowners are tempted to keep buying new things or making new changes besides what was initially included in the budget.
Remember that there are always ways in which you can save money. You can buy wood furniture on a budget or hire contractors that are cheaper while offering good quality services. Research helps out a lot but everything boils down to the budget that you currently have available.  It should be added that you need to try to not take out a loan when you renovate. When you save the money that you use, it is a guarantee that you will feel a lot better about the renovations made.
The Contractor Counts
You need to find the best possible contractor for your renovations. Some websites can help you to make a very good choice. Take a look at Home Renovation Guide, True Home Tips, and any website that would help you to choose a really good contractor. You need referrals before any agreement is signed and you have to look at examples of the work that was done in the past so that you can be sure that your choice is a suitable one, based on the renovations you do.
Remain Realistic
We all want to live in a home that is perfect and that looks exactly as we imagined it. The problem is that this does not always happen. We must remain realistic. Your budget will dictate many of the choices you are about to make. As already mentioned, try not to go for loans to afford something new.
If you want something that is special and that you cannot actually afford, simply wait until you will have the available budget. For instance, let us think about the situation in which you have everything that you need but you cannot afford to pay for the flooring option you want. Just wait one more month until you can save enough.
Remember That The Big Picture Is Not The Only One That Counts
You do want to see the rooms look stunning as a whole but details are also very important. Any renovation project can be made or broken due to the smaller details. For instance, a lot of people just use generic faucets when renovating a bathroom. If the rest of the bathroom is modern and looks wonderful, that faucet will have a highly damaging effect.
Take all the time that you may need to make sure that your home renovation project is exactly as you want it to be. Never hurry any choice that you make so that you can be sure that it is what you imagined.