Damaged Mirrors: Creative Ideas for Repair
by Jessica Ackerman on Aug 3, 2010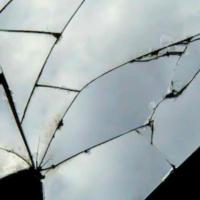 Mirrors end up damaged due to several causes. Bathroom mirrors that are close to the backsplash of a sink can become damaged by cleaning products, and other mirrors can become damaged because of improper handling or manufacturing defects. Professional mirror resilvering is one way to repair a damaged mirror, but the technique is quite costly. Unless the mirror has great value, the expense of repair through resilvering is not usually worth the time or the investment. 
Instead of throwing away and replacing damaged mirrors, they can be easily saved using a few creative ideas. If you have damaged mirrors in need of repair or replacement, consider the following creative ideas for covering the damage. These creative methods to repair damaged mirrors are inexpensive and stylish, and no one will ever guess the mirrors were ever damaged. 
Create a New Frame for Repairing the Damage
When the edges of a bathroom wall mirror or any other mirror are damaged, repair the damaged areas by creating a decorative wood frame to hide the defects. Use wood molding that has been painted or stained to cover the damaged edges. Attach the molding to the wall surrounding the mirror using ordinary drywall anchors and screws or other appropriate hardware. No one will ever know the mirror did not originally have a frame. Wood molding is available in countless styles and widths, and it can be used to salvage a mirror that is in otherwise good condition.    
Repair the Damage with High-Quality Wall Decals
Modern-day wall decals are extremely thin, and many look like fine works of art rather than cheap adhesive stickers. They look like well-designed paintings, and they have several uses that go far beyond walls. Wall decals can be used on glass and other smooth surfaces, and they are ideal for decorating a particular theme.  
To cover up and repair marks and scratches on mirrors, consider using stylish high-quality wall decals. You will find high-quality wall decals in themes that range from frogs to princesses, and they provide an affordable and decorative way to disguise damaged mirrors. They can be pulled off and reapplied again and again, and mirrors decorated with wall decals are easy to clean using ordinary glass cleaning products.  
Window Film to Repair the Damage
Self-adhesive window film is commonly used to turn ordinary windows into framed panes of glass with realistic scenic views. It is also used to provide a natural yet decorative light source that offers complete privacy. Window film can also be used on mirrors, and it is fantastic for covering damaged areas. 
Cut out designs from sheets of window film, and creatively place the self-adhesive material to cover damaged areas. The edges of an otherwise ordinary mirror can be transformed into a framed mirror that appears to be trimmed by beautiful stained glass shapes, and any damaged areas will no longer be apparent.  
Repair the Damage with Stylish Window Clings
Window clings can also be used in creative ways to cover damaged areas of wall mirrors. High-quality window clings are available in thick vinyl and gel varieties, and they are available in many different themes, colors, and styles. For small damaged areas consider using small flower clings, snowflakes, butterflies, or colorful geometric shapes. The options are truly endless when decorating mirrors with window clings, and they can be used in many creative ways to save a mirror that would otherwise require replacement.