How to Choose Your Perfect Mattress
by Guest on Dec 26, 2012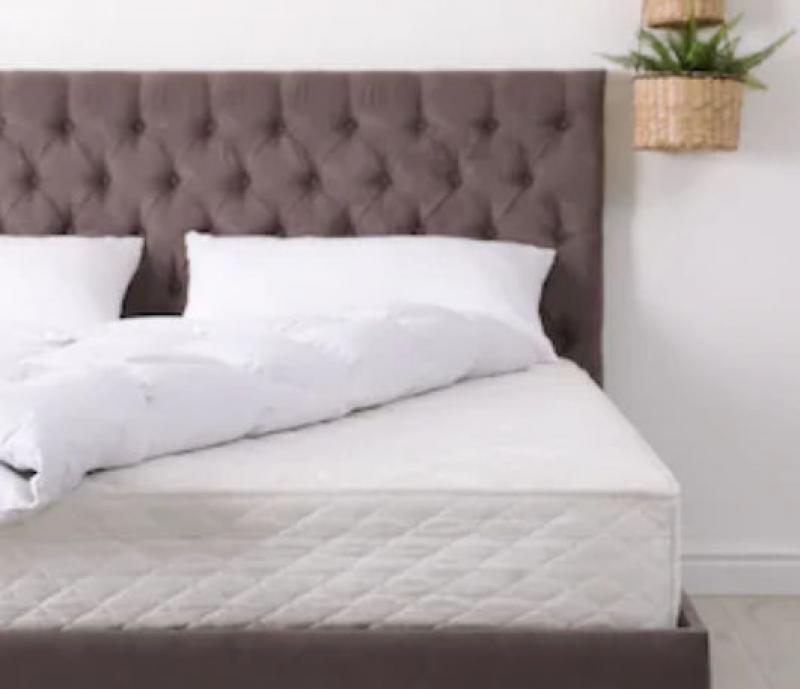 The right mattress can mean a good night's sleep free from back pain and aches in the morning. On the other hand, the wrong mattress can make for sleepless, restless nights waking up in pain from lack of support from your bed. Doctors tend to remain somewhat neutral about mattresses since most of them feel that every person has different needs for their bed although there are some mattresses that they feel are simply unacceptable. Mattresses like sofa beds and futons are said to be unacceptable for anything other than occasional use.
Sofa Beds and Futons
Most people who live in a small space will tell you that a sofa bed is an ideal way to have a bed in a small area. It provides a space where they can sleep at night and still utilize the living area during the day. Doctors say though, that sleeping every night on a sofa bed is unhealthy for your back and will cause a restless sleep causing you to wake up stiff and sore. One compromise is the futon. While the futon also makes good use of space, it is said to be unhealthy as well although it provides a bit more support than the sofa bed. Neither is recommended for nightly sleeping although both seem to be suitable for guest rooms where they are used occasionally.
Latex mattress
Latex mattresses are made of a sturdy rubber material that provides optimal support and firmness. This is a type of mattress that provides users with a restful night's sleep. The latex mattress does not absorb your body weight; instead, the material bounces against your body to ensure that your spine is completely supported throughout the night. Many people have found latex to be their best choice, but if you find firm mattresses to be uncomfortable you may want to try another alternative.
Air mattress
Air beds or air mattresses are made up of multiple air chambers instead of the innerspring coils. It is because of this air chamber technology that these beds can be adjusted on each side so if one partner wants a firm mattress and the other wants a soft mattress; both can have the mattress they want. This is the same type of mattress that is used in hospitals and home health care for bedridden patients. The air chambers take the pressure off of the back and pressure points throughout the body which prevents bedsores and stiffness. The only downside to the airbed is that if it is not adjusted right, it can cause more pain than other kinds of mattresses.
Memory Foam
Memory foam mattresses conform to your body, so it acts as a type of body mold that gives you the ultimate whole body support. The main part of the memory foam that some people find repelling is that it also absorbs your body heat as well as your smells. This makes the mattress likely to become hot during the night which can cause you to wake up. It also means that the memory foam is also known to create smells that irritate some people.
Innerspring
Innerspring mattresses are the most widely used and the oldest type of mattress on the market. The old innerspring was made out of coils throughout the inside of the mattress but the more advanced innerspring of today has individually wrapped coils that provide more support and last longer. You can find innerspring mattresses for most firmness levels to suit your personal needs.
The mattress that will give you the best rest and the least amount of pain will depend solely on you and your needs. Whether you need something that is firm or soft or one that will bounce back or conform to your body, you can find the perfect mattress for you to get your restful night's sleep. If you want to go above and beyond, you can also find adjustable beds that let you set the firmness levels and other adjustable beds that let you move the top and bottom up and down. In any case, the mattresses of today are said to be able to last a lifetime but the experts say that most people need to purchase a new mattress every 10 years or so since as our bodies change with age, so do our needs for the mattress.
Choosing the wrong mattress can be a daunting experience and making your choice should never be done in a rush. Jamie Emigh has worked extensively as a sleep therapist and enjoys sharing his findings on various health blogs.