Home Staging Above and Beyond the Furnishings
by Guest on Jan 24, 2013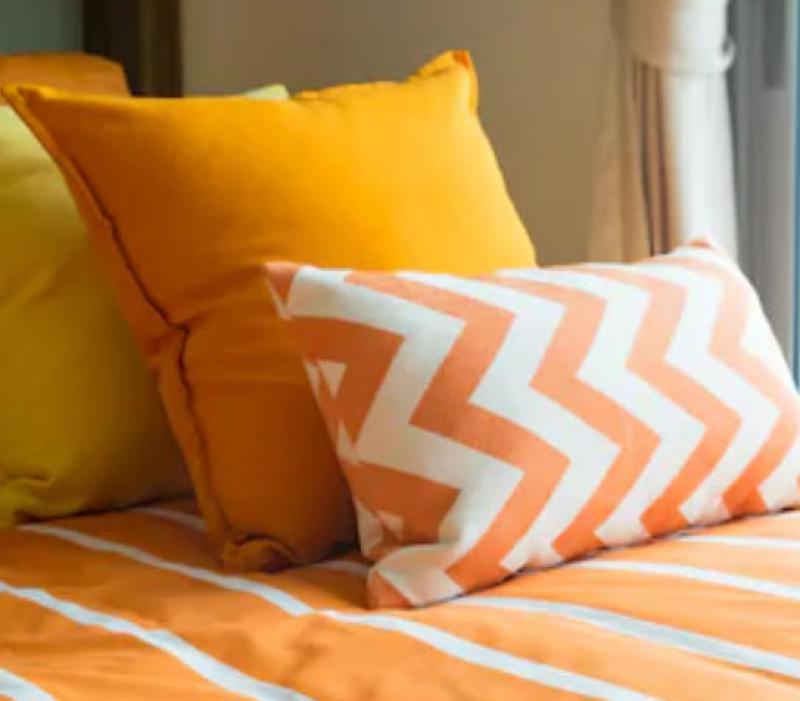 Preparing your home for showings can be a big job, and it can also be a lot of fun. In today's real estate market, it is more important than ever to show your home in its best light, and this means going the extra mile when it comes to home staging. At one time, simply arranging the furniture and making sure each room was clean and presentable was all that was necessary to get buyers interested enough to make an offer, but today's home buyer is looking to be wowed the moment they arrive outside your home, meaning curb appeal is just as important as what your home looks like on the inside. There are a variety of special touches one can add to their home to boost its appeal to see a successful sale.
Cleanliness is Next to Godliness
While many homeowners keep a clean home as a habit, when preparing for a showing, you want to make sure your home is sparkling. There are a variety of ways this can be done. If you don't have the time to go through each room of your home and deep clean every crevice, you may be interested in hiring a cleaning service. There are cleaning companies that specialize in cleaning for home showings, and they have professional grade cleaning products that can make every inch of your home sparkle and glow.
Clean rugs are extremely important as well, and even if you are someone that vacuums daily, there may be stains and odors that have worked their way into the carpet fibers over the years that you may not even notice anymore. There are a variety of carpet shampoos and cleaning machines that work wonders on even the toughest stains, and there are also professional rug cleaning services that have special deodorizers and industrial strength shampoos that can make your carpet look and feel brand new. One more important aspect of home cleanliness when staging is making sure your home smells fresh and clean.
While a good carpet cleaning can eliminate deep odors from cigarette smoke, pets, and cooking, it is always a good idea to take the extra step of creating a pleasant aroma in the home. There are a variety of ways this can be done. You can place scented candles throughout the home that will provide a nice scent as well as provide an aesthetically pleasing look, and you can also place scented diffusers in each room that contain fresh scents of linen and lavender. Diffusers provide a subtle and calm aroma that is not overwhelming to visitors, and you also don't have to worry about any type of fire hazard.
Lighting is Key
Once you have properly cleaned and deodorized your home, the next thing you want to think about is lighting. Lighting is a big deciding factor for many homebuyers, even if they know that they can change the lighting once they move in. Homebuyers tend to go off of their first impressions, and the wrong lighting can ruin the look of a beautiful room. If you currently have fluorescent overhead lighting, replacing it with softer layered lighting will create a lovely ambiance. Lighting ideas may include layering of a task and decorative lighting or placing matching decorative lamps at the landing of the stairway to create a nice focal point. Balance is the key when it comes to lighting, so making sure that each room has enough light without going over the top is always a good rule of thumb.
Curb Appeal
Finally, curb appeal is something that is of the utmost importance when preparing a home for a showing. The exterior of your home is the first thing that potential buyers will see when they arrive, and there are simple steps that can be taken to brighten up the look of your home's exterior and front garden. You will want to make sure that your front windows are clean and sparkling, and this can be accomplished with the simple use of a spray hose, and there are also professional window washing companies that can assist you with cleaning windows that are on higher floors, allowing for a sparkling and streak-free glass. Placing fresh potted plants on the front steps and along the walkway is another simple way to spruce up the home exterior, and you also want to make sure that the front garden is fresh and green. If you have areas where the grass may be dried up due to weather or neglect, you may consider rolling out some new sod to ensure a uniform and tidy look on the days of your showings.
A Beautiful Home
While the real estate market of today's world can be a bit competitive, you can stay ahead of the competition by taking some simple steps to modify and clean up your home before you present it to potential buyers. You only have one chance to make a first impression, and by presenting your home in the best light possible, you can increase your chances of interested buyers making you an amazing offer on your home.