Tips for Getting the Bedroom of Your Dreams
by Jane Brown on Jul 7, 2016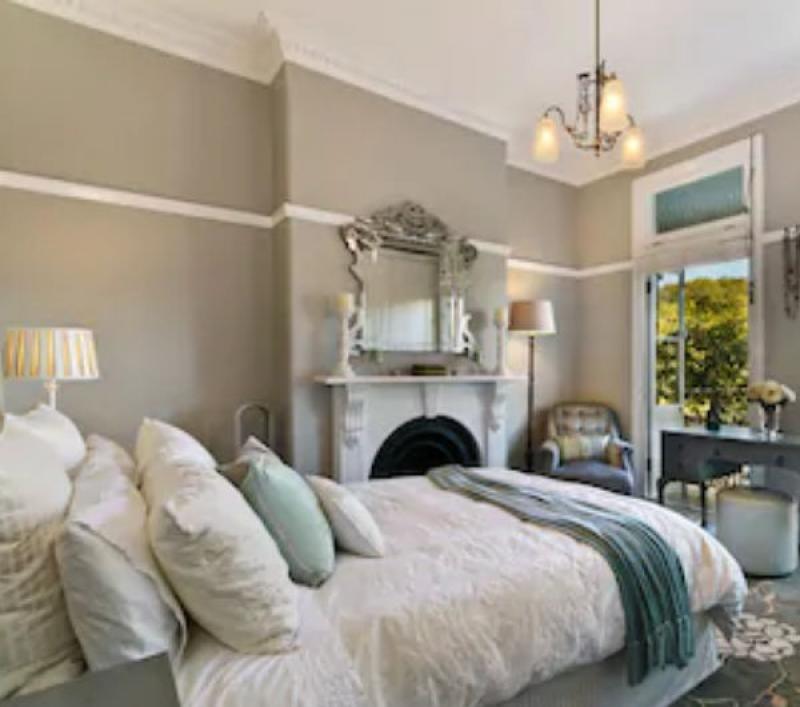 Your bedroom is your sanctuary from the rest of the world. It very well could be the one place where you can escape all of the stressors and pressures of the day. It's a refuge that reflects personal style and comfort, but all too often it gets overrun by life.
The bedroom has a way of becoming a cluttered catch-all that's far from the peaceful, beautiful haven you always dreamed of.  You may be the only one who sees it, but the design of the bedroom is just as important as any common area of the house. It's time to create a space that's just for you and your nesting needs.
It All Starts With the Bed
No matter where you live one thing is consistent in all bedrooms – the bed is the focal point. Function, form, and design come together to provide you with a comfortable place to lay your head. Creating the bed of your dreams is an investment, but it's one worth making. A good night's sleep can change your life for the better.
Frame and Headboard
The structural framework of the bed holds everything together, but it can also be a key part of the décor. You can choose a bed frame that virtually disappears once all the bedding is added, or one with a headboard that's nearly as tall as the wall. The design possibilities are virtually endless. However, the functionality should be the top priority.
Mattress
Mattresses are all about comfort and support, which is something you want from your bed. You'll be spending about a third of your life lying on your mattress, so why not make it a good one that fits your needs perfectly? Choosing the right type of mattress is highly subjective and may require that you spend a fair amount of time in store testing driving the options. Two things to focus on during your mattress testing are firmness and how it fits your body.
Comforter and Sheets
Comforters give you a great canvas for incorporating color, design, and texture in the bedroom. The trick to maximum comfort is to have two comforters: a lighter one for summer and a heavier one for winter.
The sheets are equally important when it comes to comfort and sleep quality. Depending on how you make your bed, the sheets can also add a hint of color. Thread count will give you an idea of the quality, but nothing is more important than how the sheets feel. Organic cotton sheets have become very popular due to their soft touch and concerns over being wrapped up in chemicals every night.
Skirt
This optional piece of the bedding is ideal if you plan on storing items under the bed. It's also another way to subtly add print or pops of color if you're keeping the comforter neutral.
Pillows
Pillows can serve a purpose for sleep or be strictly decorative. One thing to keep in mind before buying a pile of pillows is how they'll be stored when you're sleeping. If you know you won't have time to make the bed everyday stick to your pillow for sleeping and then 2-3 accent pillows for a touch of visual interest.
Wallpaper an Accent Wall
Gone are the days when the wallpaper was synonymous with words like tacky and horrendous. Graham & Brown is one of many companies that are making beautifully patterned wallpaper that will take your accent walls to pop like never before. It's a quick and easy way to bring your personality into the design and break up the monotony of solid colors.
Flooring
The unique thing about flooring is its tactile characteristics come into play. Unlike other design features like paint and lighting fixtures, the floor is something we come into contact with every day. How it feels under our feet matters more in the bedroom than anywhere else.
That's why many people prefer carpeting in the bedroom. It's a good choice because it also helps deaden sound. If you're looking for a more durable option or like the look of another surface better, you can always add a large area rug around the bed, so the first thing you feel when you get up in the morning is plush carpeting.
Bring It All Together With Decorative Accents
Sometimes the smallest details are what stand out the most. Decorative accents give you the flexibility to add interest and take risks. Unlike other design elements that are expensive or difficult to change, accents like pillows, artwork and lamps can easily be swapped out to refresh the style whenever you want. Don't be afraid to make a few bold choices that show off your personal style.